Take 5: Experiencing Japanese Culture on a Teen Summer Language Camp with Christina Ling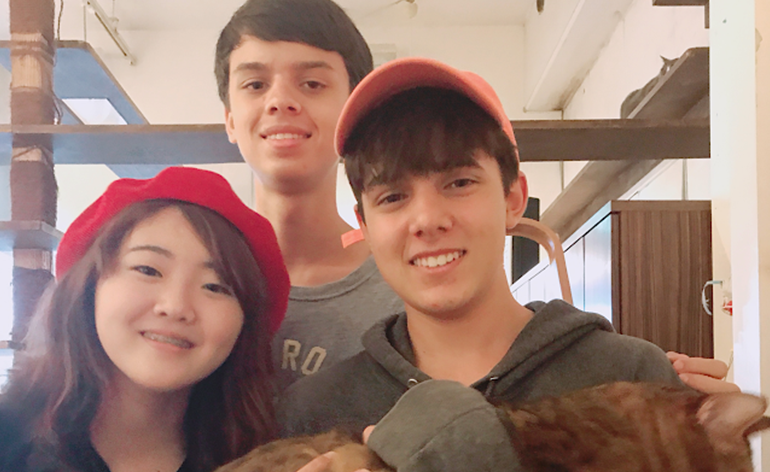 Meet Christina Ling, a Greenheart Traveler who went on a Teen Summer Language Camp in Japan! She filled us in on her experience with school, friends, and traveling as a teenager.
1. When is the first time you feel like you made a friend?
On the very first day of school! When I arrived at my school in Japan, I stumbled upon a group of kids wearing shirts with the names of cities in my area. It was pretty easy from here to strike up a conversation with two of them. We became fast friends and soon I found we were doing everything together. We would go shopping, eat lunch together, watch movies, and go do karaoke. We had so much fun every day and I definitely won't forget all the laughter we shared and also the problems we worked through together.
 
2. Best mentor(s) abroad?
While in Fukuoka, Japan, I had many great teachers and mentors at my school. They all had different teaching styles and were fun and entertaining. However, my favorite teacher was one by the name of Junichi. He took the time to slowly work through speaking practice with me. We often had conversations after class about what I thought about Japan and I was delighted that he had an interest in getting to know about my life. He taught me a lot while I was in Japan and would recommend restaurants for me to visit, or tell me the optimal time to visit parks, or just let me slowly recite how my day had gone.
3. Favorite Japanese Song?
My favorite Japanese song was one from one of my favorite anime. It was one of the ending themes and it was called 7!! – Orange. It is a softer sounding song, maybe even a little sad. I sang it in karaoke while I was in Japan and it was really fun.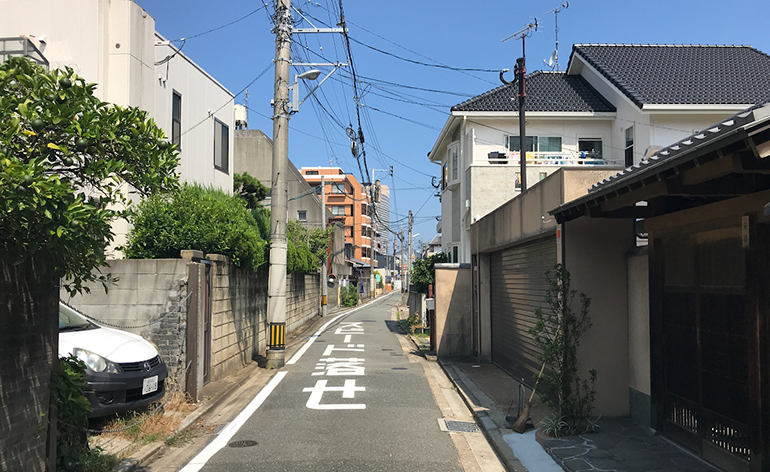 4. Japanese aspect you wish US Americans would adopt?
Japanese people are very clean. I hardly ever found litter lying on the streets, and I constantly saw people cleaning up after themselves. During the school's lunch break, the teachers would go outside to clean the trash with their own hands and even rake leaves during their breaks. I was amazed at the effort that I constantly saw citizens putting in. I wish America had such respect for cleanliness that we could go the extra mile to try and clean up a little more.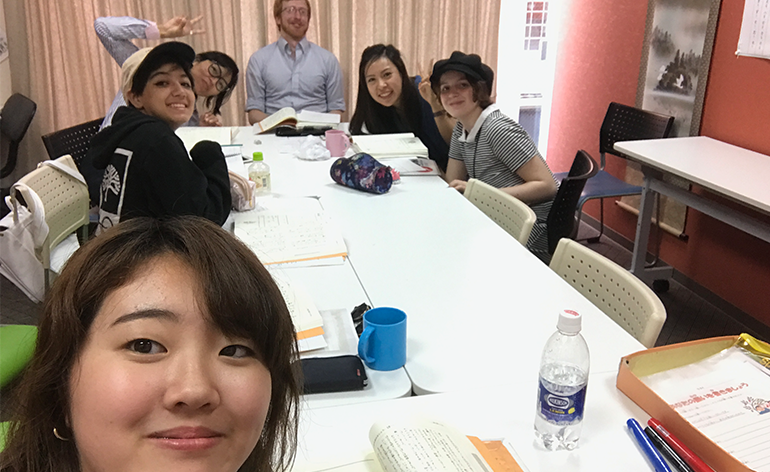 5. Advice for others going abroad?
Do you best to get out and try new things! Some of my most fond experiences of my trip were when I went out to try something. Often, I was nervous about my ability to communicate and it almost stopped me from going out to try an activity, but once I got over my fear, it was so much fun. Even if you can barely speak the language, try your best to communicate with others so you can have some fun on your trip. I encountered a few times where I was barely able to communicate what I wanted to employees, but with time and effort, I was able to get them to understand me. Trying new things in a foreign country is exciting and even a little scary, but in the end, you will have no regrets if you get out and make some new experiences and memories.
 Do you want to learn Japanese? Click the link below to find out about our Teen Summer Language Camp!