5 Things I Learned While Studying Spanish in Salamanca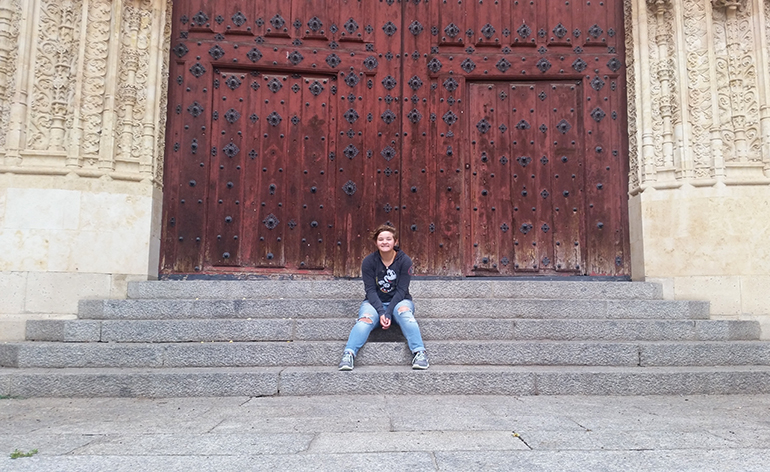 Here we are back in the United States. Not going to lie, I cried a little bit boarding my plane home. Mainly, because I was so sleep deprived, but also because I was realizing how much I'd come to love and cherish Spain during my language camp in Salamanca. I thought back to my first time walking into the Madrid airport and how I was physically shaking with the excitement of being in a new country, about to start the adventure of a lifetime. Little did I know, it would go by in the blink of an eye.
Here is what I've learned during my program in Spain:
Airport Confidence      
I've become confident in navigating airports and deciding if I really do have time to walk halfway across one for Starbucks.
Pro tip: Probably shouldn't unless you have at least an hour to kill.
Making International Friends was Easier than Expected     
Making friends wasn't half as hard as I had imagined. I'm so glad I've become so close with so many people from around the world. I was blessed with some real gems. Now I have reasons to visit so many more exciting places to see them!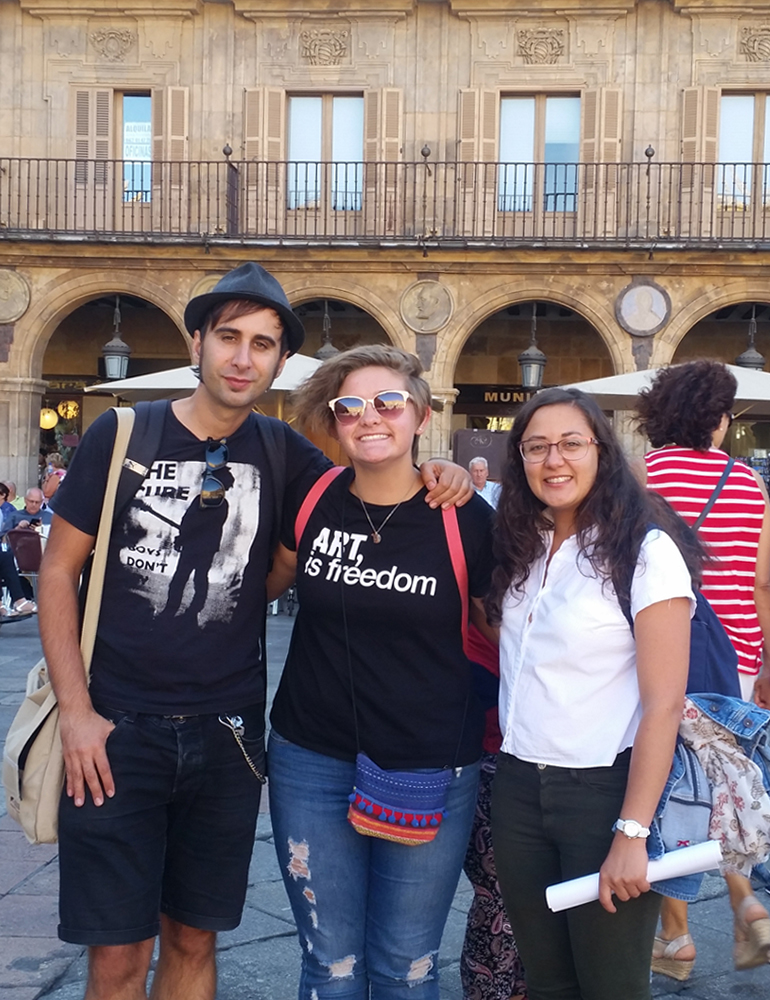 Full Immersion Really Does Improve Spanish Fluency
While I still have a long way to go on the road to fluency, my Spanish has improved a great deal after being immersed for a month and a half! Before going abroad, I felt scared to enter conversations, in fear of getting lost in the many words and tenses I wasn't familiar with.
However, after so much practice, I get excited to use what I know now! One of best friend's moms back home, who is Hispanic, has even invited me over for dinner to talk in Spanish about my experience! I'm also thinking of either double majoring or minoring in Spanish in college next year.
Traveling is Part of My Life Now
This experience helped me to really dive into thinking about how I can incorporate traveling into my life in the future. Right now I'm set on studying abroad in university (probably coming back to you, España), and hopefully getting TEFL certified by Greenheart Travel, of course. The world is so big, and I get excited with every piece of it I uncover.
Spain is a New Home   
I've learned that you can have more than one home. I can still picture my walk to school every day and can hardly believe that it's 4000 miles away. It definitely holds a special place in my heart now, and I know that I will be coming back real soon.
Gracias a…
I want to thank everyone at Estudio Sampere for being so kind to me and teaching me all about the Spanish language and its culture. Ibán, Joaquín, Maricha, and Mariana were the best teachers I could have asked for, and made my experience in the classroom and excursions so much better.
I would also like to thank all of the staff at Greenheart Travel for your kindness and giving me the privilege to run this sweet blog! Don't worry, I'll be back for more traveling with you guys in the near future!
I'd also like to thank all of the readers on here for following along, and I hope I sparked a little bit of wanderlust in at least one of you!
About the Author:
Emmy Scott is 17 years old, from Sparta, Michigan and our 2017 Greenheart Travel Correspondent scholarship winner. Traveling to our language camp in Salamanca, she is "over the moon excited to travel to Spain because it will have lifelong effects on how I look at the big world around me." Follow her adventures here!

Make traveling part of your life. Spain is the perfect place to start!