A Glance at a Day in My Life as a Spanish Language Camp Student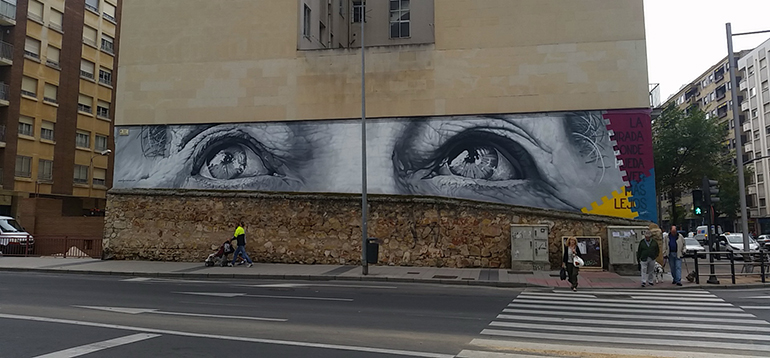 Everyone was right; my first two weeks at my language camp here in Salamanca, Spain have truly flown by. Every day is full of new experiences and (while it may sound a little lame) lots of learning! In the beginning, my schedule was a little sporadic but it has since fallen into more of a rhythm. So without further adieu, here is "más or menos" (more or less) what a typical day in the life of a student in Salamanca, Spain is like:
Wake up: 10am – 10:30am
Since I've been here I've been blessed with afternoon classes. So that means I have a little more time to sleep in the morning. However, many of my friends have morning classes (9am) and haven't had much trouble adjusting to them.  
Breakfast: 11am
When my roommate and I wake up we usually hear  our host mom, Juany, making us some food. In Spain, breakfast isn't very big, so our typical dish has been, toast, an egg, and some hot chocolate. She then sends us on our way with a sack lunch ( A sandwich, fruit, and water.)
Meet with friends and finish homework: 11:30am – 12pm
After breakfast, we meet up with some friends, and finish our homework (very minimal) from the day before in one of Salamanca's many cafés.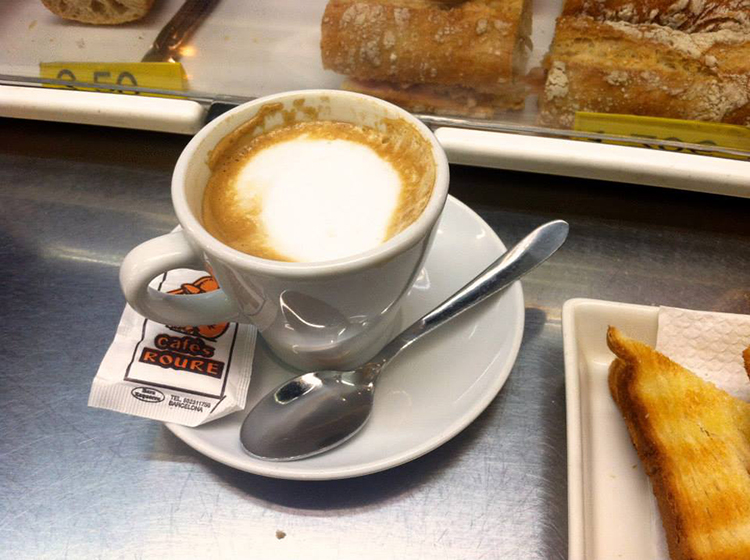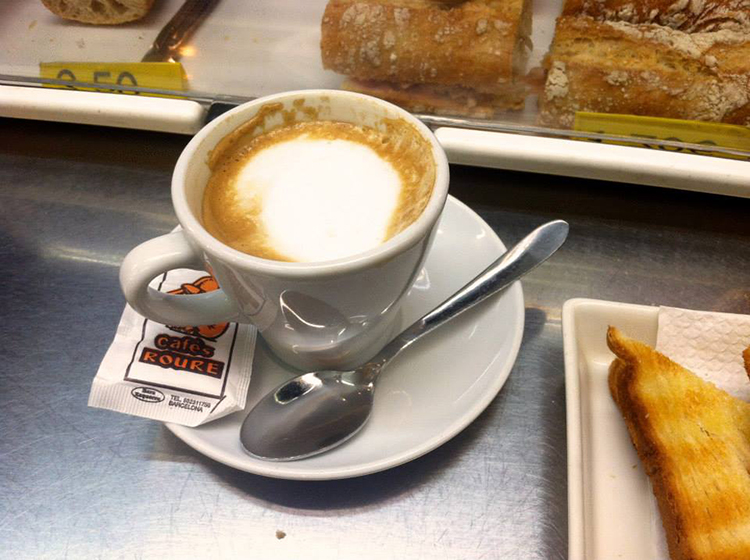 School 2pm – 3:30pm
My first class of the day is with a really nice teacher,  (they're all super nice) named Joaquin. We do a few lessons in our workbooks and always share out loud. Sometimes it's a little scary, but they're there to help you learn and get better.
Break 3:30pm – 4pm
This break is between our two classes and is a really nice time to get a coffee or eat a little snack from one of the plentiful vending machines. Explore new snacks!
School 4pm – 5:30pm
This is my second class and it's with a teacher named Ivan. He's a really nice teacher, too. What I like about the teachers at language camp is that they are always quick to learn your name and are comfortable joking around with you.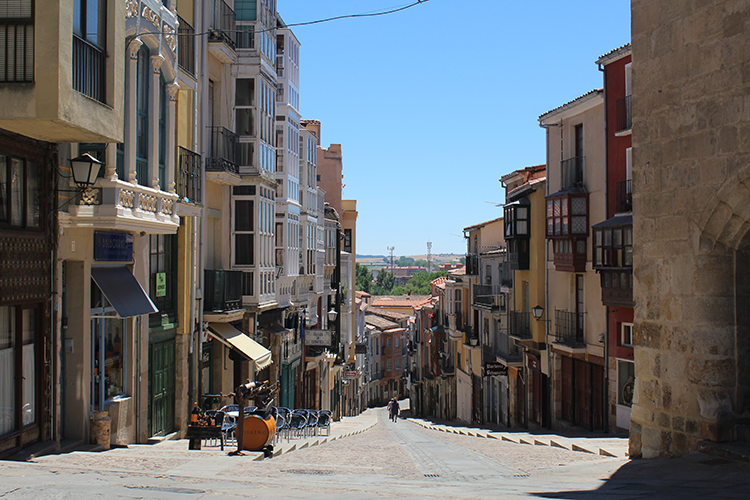 Activity 5:30pm – 7pm
Ivan and Joaquin usually run these and most of the time make them pretty fun. So far we have done:
A brief tour of Salamanca
Sports (little outdoor games in teams, soccer balls, etc.)
Dancing (personally I'm not a huge fan of dancing but it was a good experience I suppose)
Eating and learning about authentic food of Spain
Activity is a good time to meet more people in the program, especially if they're in different classes than you!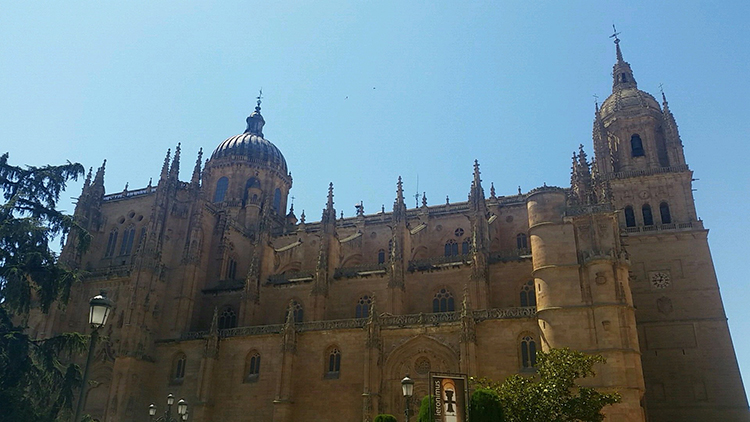 Free time 7pm – dinner time (for me it's 9pm)
During this time I usually hang out with friends in the plaza, a café, our favorite garden, or go shopping. There's a lot to do in this time since this is when most people seem to be around town. This is also a great time to explore!
Dinner 9pm – 10pm
For me, dinner is at 9pm, but it just depends on your host family. Our host mom, Juany, always makes really delicious food and always gives us more than we can eat! My favorite dish she makes is spaghetti noodles in an alfredo sauce with bits of "jamón" or ham (famous in Salamanca).
Nightlife in Salamanca 10:30 – 1am (ish)
Salamanca is gorgeous all the time but when they turn on the lights in the Plaza Mayor, it isn't unusual for you to hear clapping. Night time is a great time for ice cream with friends, looking at the sights in a different light, or just people watching.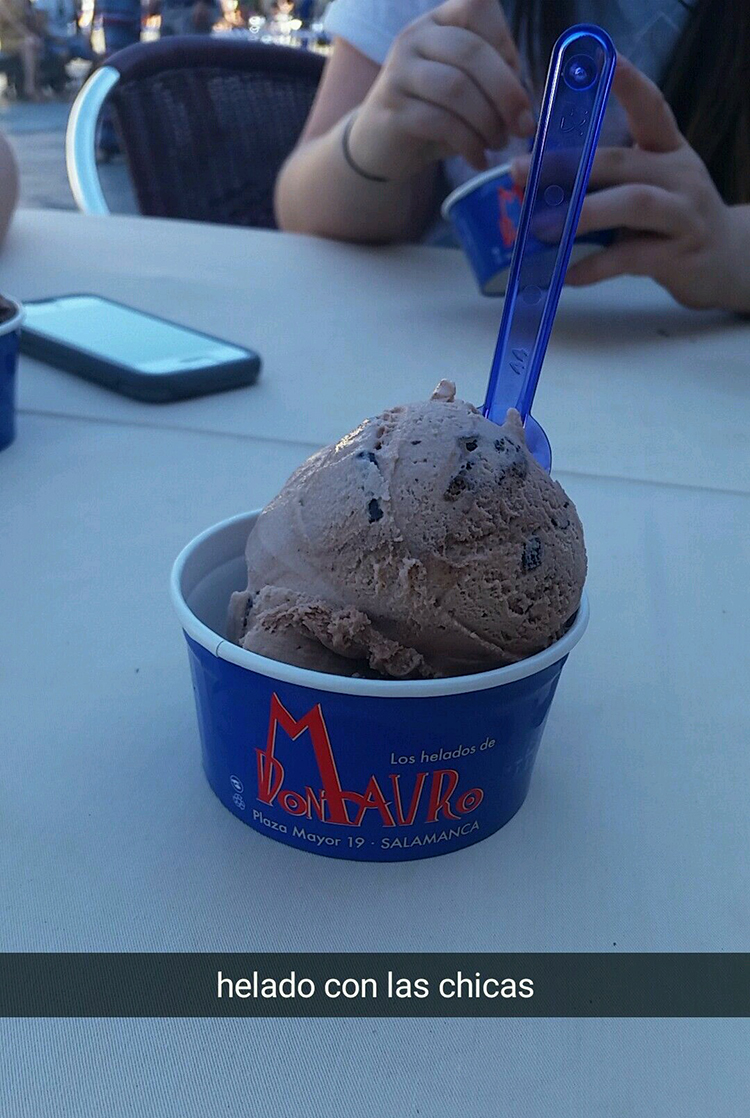 My tips for future students studying abroad with a host family:
-Remember to keep your room clean, come home on curfew, and make sure that when they're showing you how to use their weird spanish door, you pay attention so you won't have to wake them up to let you in at 1am.
Getting lost is sometimes a good thing
-My first night here, our house moms brought us to the Plaza Mayor and showed us where the school was. After, they told us it didn't matter what time we came home. All of us were having fun and exploring until we realized we had no idea how to get home. We walked in a huge circle and eventually found our way. But I'm glad for that walk, as it was full of laughs and excitement for living in our new city.
The first few days are going to be full of a lot of "firsts". While that can be overwhelming sometimes, I promise you will eventually adjust. These firsts don't have to be something very thrilling either. It could simply be, your first time sitting in a ~Spanish~ park. Or just adventuring into a new fruit market.
Let me know if you have any questions in the comments or if you want, you can add me on snapchat to follow the daily adventures!  Snapchat: emmyscott123
Happy adventuring! 💚
About the Author:
Emmy Scott is 17 years old, from Sparta, Michigan and our 2017 Greenheart Travel Correspondent scholarship winner. Traveling to our language camp in Salamanca, she is "over the moon excited to travel to Spain because it will have lifelong effects on how I look at the big world around me." Follow her adventures here!