Tips on What to Pack, Phrases to Know and How to Prepare for Your Language Camp in Salamanca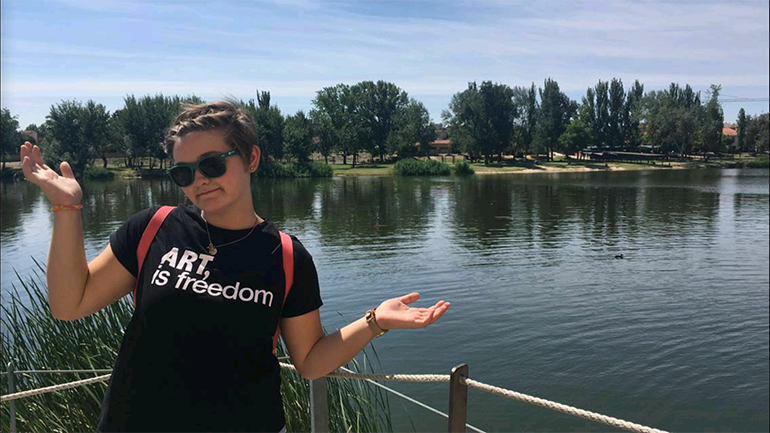 Would you look at that, I've been in the beautiful country of Spain for almost a month (well 26 days!). I learn new things about this city every time I step out my front door, and always seem to find myself in new places! I even get lost sometimes, but not too lost!
Before I came to Salamanca for my Spanish language camp, I spent the majority of my time leading up to my departure reading travel blogs. I think I'd read every single blog post on Greenheart Travel's website; I was determined to be ready. So I thought I would add to the hundreds of posts and write a blog about my tips and tricks for living in "The Manca" (SalaMANCA).
TIPS AND TRICKS for LIVING IN SALAMANCA
Be prepared to be really hot basically all the time.
Tank tops, shorts, and sandals are a must. This also means that you definitely NEED to bring AND USE sunscreen and aloe.
Bring clothes you love wearing
Not only will you feel your best every day and look great in all your pictures, you'll also be less apt to buy a whole new wardrobe. But in all honesty, that'll probably happen anyway.
Budgets
If you're going on a longer program like me, I would advise you to take out money at the beginning of the week and try to make it last the whole 7 days without using a debit card as well. It's pretty easy once you get used to it!
Bring a positive attitude!!
I know every day won't be fantastic, but who knows when you'll be in that country again. You may not like every activity or excursion, but there are always ways to have fun and learn at them. Try to see something positive in each situation. This language camp is, as it is with all programs, what you make of it. That goes for learning too!
SOME OF MY FAVORITE ITEMS I PACKED for SPAIN
Converters
Duh I know, but make sure you bring least two.
Power Strip
Plug a converter on the end of this and you have all the outlets you'll need without having to buy converters for everything. P.S. I've noticed there aren't many outlets in bedrooms here.
Portable Battery
You have pictures to take and need Google Maps to bring you back home at night, (hopefully not more than once). You don't have time for a dead phone battery.
Small/Medium Backpack
Great for Saturday excursions and holding your school stuff.
Comfortable Tennis Shoes
The Spanish walk a lot. Everywhere.  #LegDayEveryday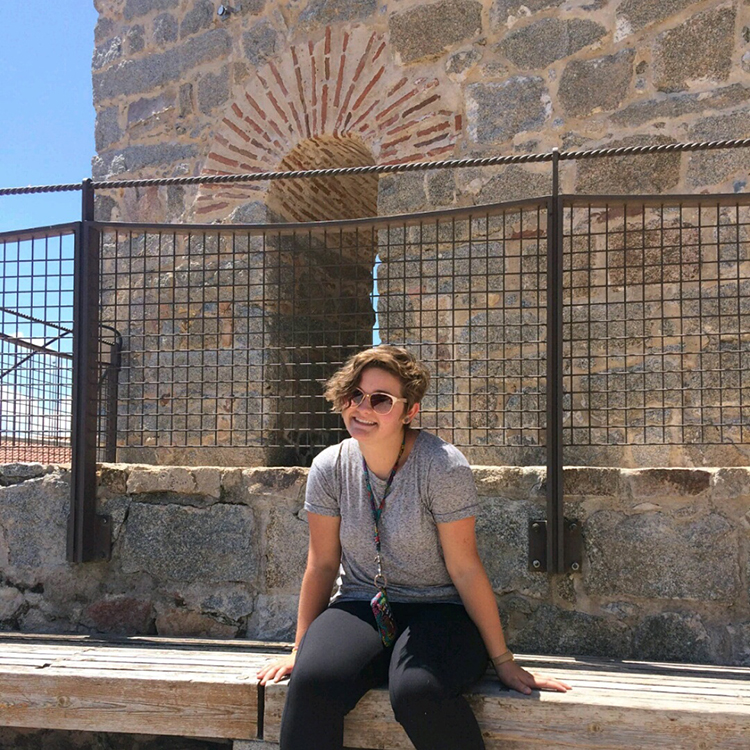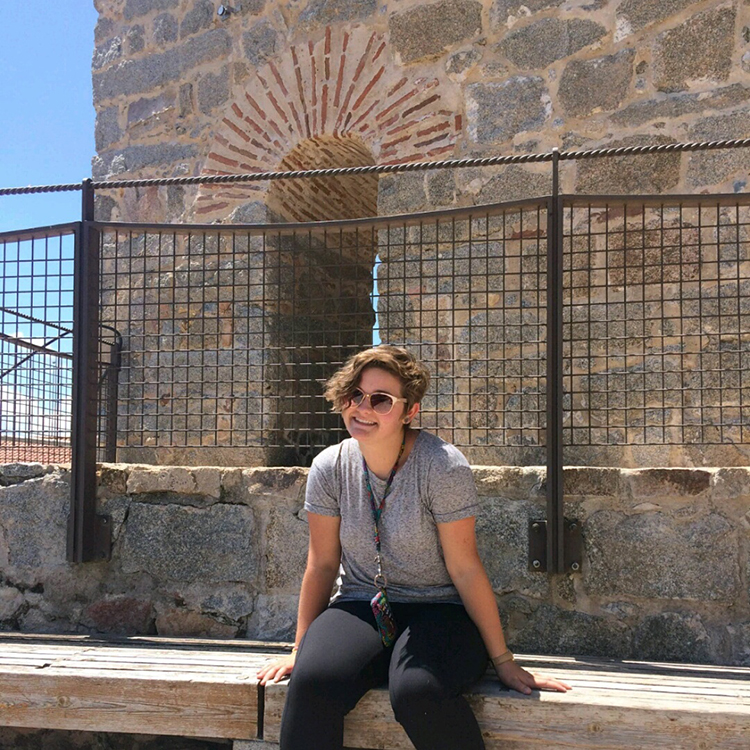 HELPFUL SPANISH PHRASES to KNOW BEFORE YOU GO
¿Puedes repetir?/ Can you repeat?
¿Cuanto cuesta?/ How much( is this)?
¿Dónde está…?/ Where is…?
Para aquí o Para llevar/ To have here or to have to go
Vale/Okay
¿Hablas inglés?/ Do you speak english?
Thanks for reading! Next blog is in a few weeks! Next week I will also be doing a Snapchat takeover on Greenheart's account! ¡Hasta Luego!
Add both our Snapchat accounts below to get a first-hand look of my time here in Salamanca!
About the Author:
Emmy Scott is 17 years old, from Sparta, Michigan and our 2017 Greenheart Travel Correspondent scholarship winner. Traveling to our language camp in Salamanca, she is "over the moon excited to travel to Spain because it will have lifelong effects on how I look at the big world around me." Follow her adventures here!