Meet the Greenheart Travel Team: Kara Menini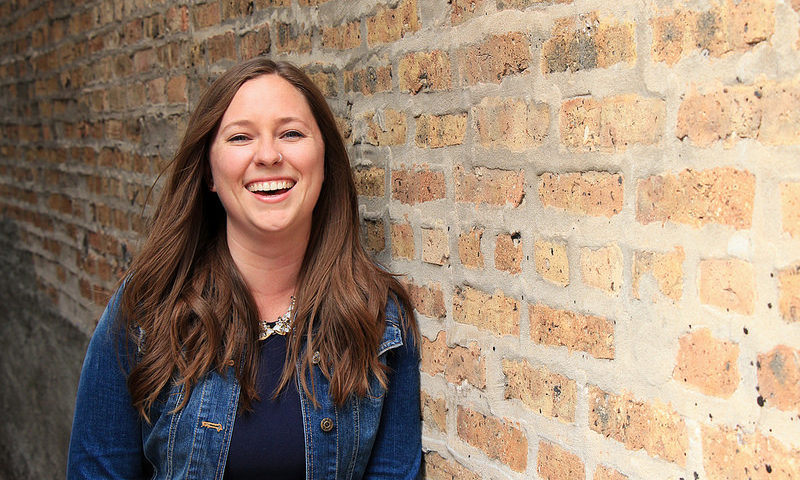 Meet Kara Menini, Greenheart Travel's Teach, TEFL and Work Programs Manager!
Kara's first trip abroad was a 10-day trip to France with her high school French class, and ever since then has had an insatiable desire to see the world. Kara graduated from the University of Illinois at Chicago in 2011 with a Bachelor's in English non-fiction writing and a minor in French.
In November of 2013, Kara got on a plane bound for Thailand to teach English on Greenheart's Teach in Thailand program. There, she taught at an all-boys boarding school in the Nakhon Pathom province, learned how to ride side-saddle on a motorbike, and discovered the ever delicious khao mun gai. When Kara is not daydreaming about Thailand, she enjoys cooking, binge-watching Netflix, rock climbing and dabbling in photography.
Read on to learn a bit more about Kara's favorite international city, a special travel "aha" moment and why she loves working at Greenheart Travel.
Q: Where did you grow up?
I grew up in Naperville which is a suburb of Chicago. I had a pretty typical suburban upbringing – I played volleyball in school, went on a cruise to Mexico once, did a school trip to France in high school, my first apartment was a less than a mile from my parents' house – nothing exciting. You know, the usual.
Q: What is your favorite international city?
I haven't spent too much time there, but right now I would have to say Mexico City. I had only been to touristy areas of Mexico so I had written it off as an interesting destination until I had the opportunity to go there for our retreat last year. Mexico City was a very pleasant surprise – it's absolutely massive, the food is amazing and it's so diverse and vibrant. It reminds me a lot of Chicago and I think that's why I loved it so much.
Q: What is your secret talent?
I can lace my toes like most people can lace their fingers together. I didn't realize it was weird until my friend and I were watching TV in 7th grade and I started doing it without thinking. Her reaction of "AHH what are you doing that's weird and gross" made me realize that 1. not everyone can do this and 2. it is really weird.
Q: If you could eat only one country's style of food for the rest of your life, which would it be?
Thai food, definitely! The food is a delicious balance of sweet, spicy, sour and salty and the different regions all have their own specialties so I feel like there's enough variety to keep me happy for the next few decades.
Q: Complete the sentence: When I grow up I want to __________.
Travel forever, all the time and get paid to do it but don't actually do any work.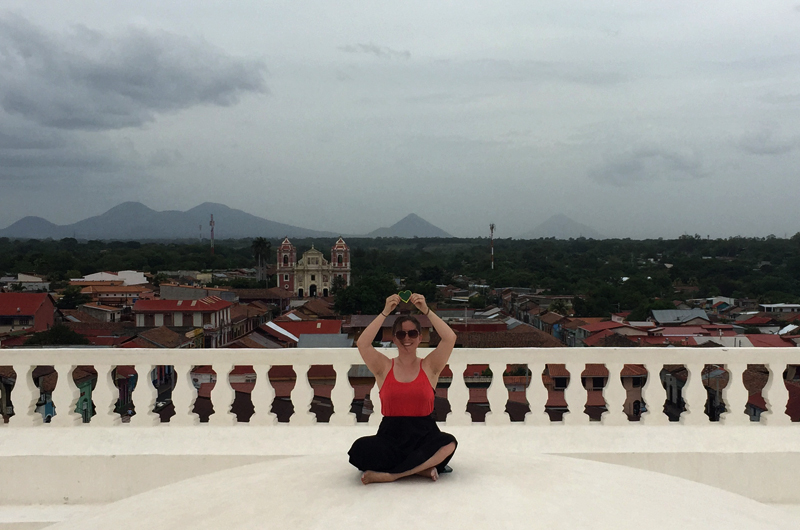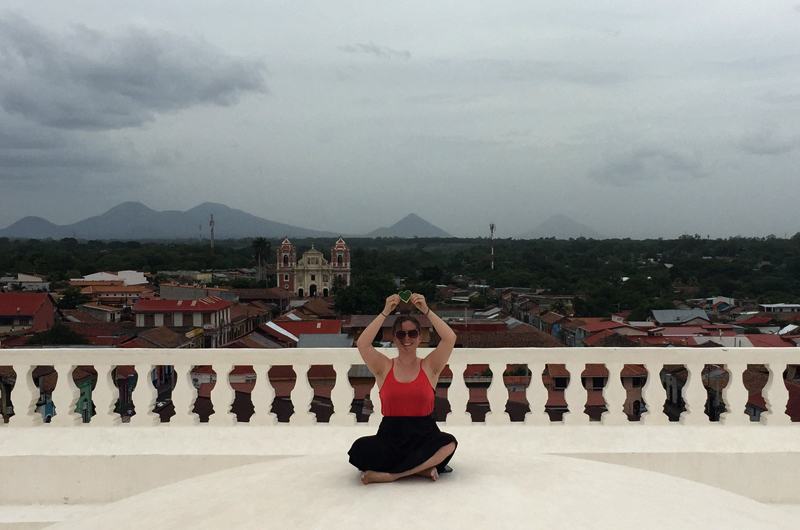 Q: What is your favorite travel "AHA! moment" or memory?
It was the morning after I arrived in Hua Hin for my orientation in Thailand. I ended up not sharing a room at the hostel and woke up promptly at 5am thanks to jetlag and felt too restless to just lie in bed and watch a movie until everyone else woke up. I initially opened the door to the small balcony in my room to check how hot it was already, but the hazy early morning horizon drew me to the edge of the patio. I leaned on the thick concrete ledge; forearms laid flat, one in front of the other, gazed at the seemingly limitless number of palm trees with homes and streets sprinkled in between and fully realized I had actually moved literally half-way across the world. It was a moment of tranquility, awe and pride – an emotion I've been chasing ever since.
Q: What is your favorite thing about working for Greenheart Travel?
I had the opportunity to have an amazing, life changing experience teaching in Thailand and I get to help others do the same every day. I love that I get to work for an organization whose mission I believe in and have the opportunity to spread.