Teaching Tips Tuesday: How to Prepare for Your Teach Abroad Experience Before You Go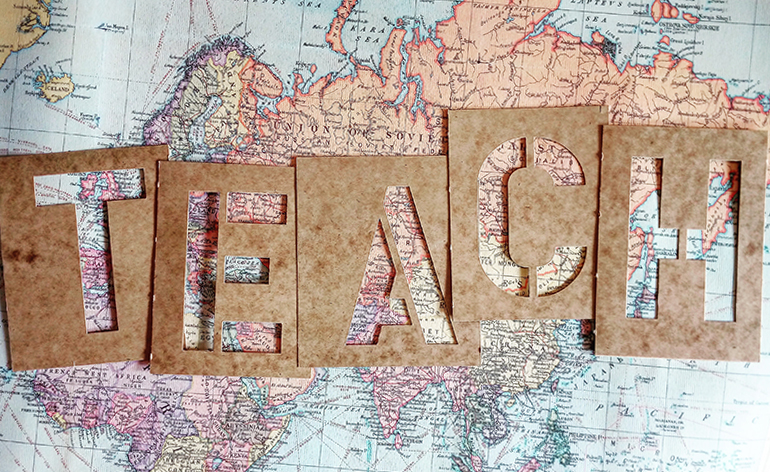 Perhaps you're just starting to consider teaching overseas. Maybe you've already applied and are anxiously waiting to hear if you'll be tutoring in a homestay in Chile. Or, you're going to teach in China, but you've got a few months to prepare before departure. Getting ready to move to another country with a Greenheart Travel teach abroad program is thrilling, but there's so much to do!
Don't worry! We've got you covered.
Take a breath. Realize you're making an awesome life decision. Share your intentions on social media so everyone can be excited for you, and most importantly, prepare for teaching English overseas by hitting the books, gaining more experience, seeking advice, and grabbing a few items you may need in the classroom.
Here are some proactive ways to prepare for your teach abroad experience before you go:
Give Online Tutoring a Try
Online tutoring is becoming more and more popular, and this is a great means to gain real teaching experience—while getting paid—before you go abroad. Lots of online tutoring providers offer training and teaching materials to boot. Another plus side of doing online tutoring is you can do so from nearly anywhere with a decent Internet connection.
Volunteer as an ESL Tutor with a Local Organization or School
There are so many volunteer opportunities out there to help you gain actual in-person English tutoring experience, and the best part is you get to give back while doing so. Several of our Greenheart Travelers have volunteered at refugee centers, alongside working adults who speak English as a second language, or within special programs at underserved inner-city public schools.
Try doing a quick Internet search to find reputable organizations in your area offering volunteer ESL tutoring hours. Many are one-on-one instructing gigs, but if given a choice we'd recommend working with a classroom of students; if possible, as oftentimes while teaching English in another country, you might find yourself in front of a room of 30+ students.
Brush Up on the English Language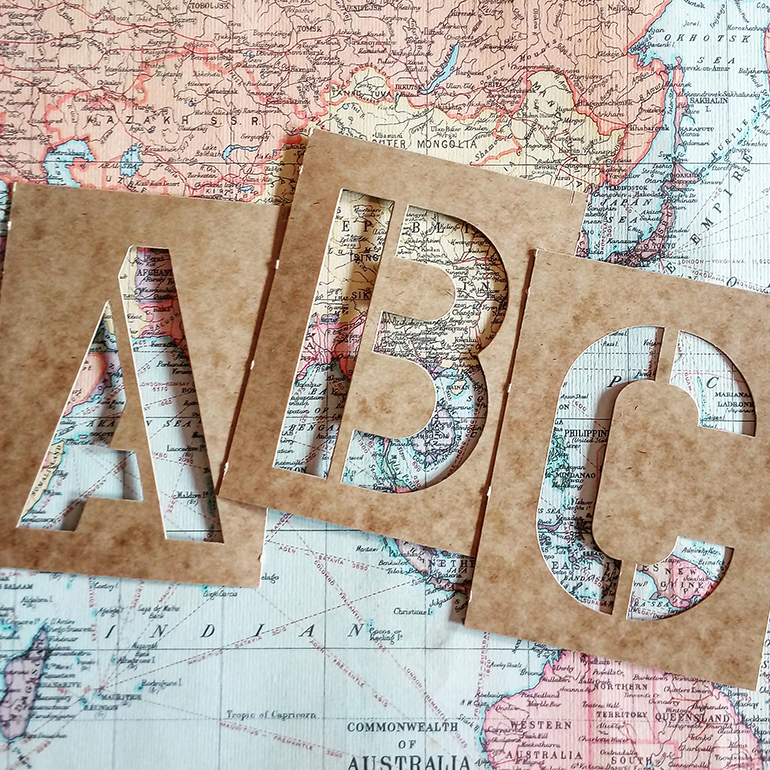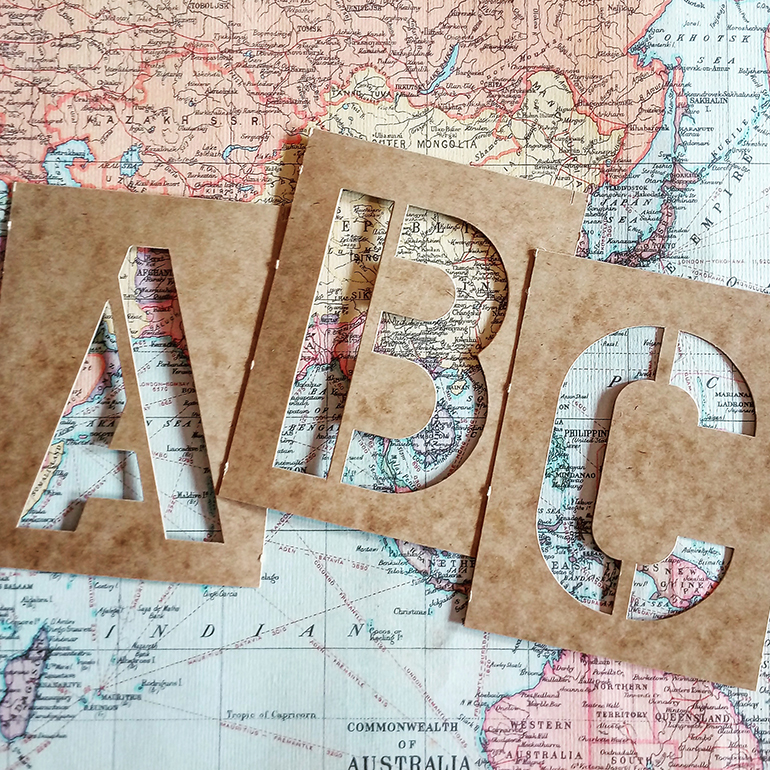 Sometimes you just know something, but you don't really know how you know it. You know? This is likely a common situation for several of our English teachers overseas. At least it was for me. Countless times my students asked me a question about grammar, and I simply couldn't put into words why I knew what I knew. I just knew.
"Because it just is…" only works so many times.
Basically, I've had to relearn how I learned English in order to be a more effective teacher over the years.
It seems when you naturally acquire a language you don't always know what many of the terms are for what you've been doing right (or possibly even wrong) all along (even if you paid attention during English classes in school). What are conditionals? Would you confidently know the correct past perfect form of all verbs? Could you help your students practice future progressive sentences? Brush up on your English!
Get TEFL/TESOL Certified
Even if you it isn't required for you to get TEFL certified to teach English abroad, it's a very good idea to do so. Having a TEFL (TESOL) certification makes you a more competitive applicant, increases the chance you'll have a higher starting salary, and indicates you know a thing or two about teaching English as a second or other language.
In addition, not only do you gain classroom teaching experience, even while taking our online TEFL certification course, you learn necessary management techniques, the basics of lesson planning, and you become part of a larger community of people just as passionate as you are about traveling for a change by teaching English overseas.
"As an already licensed teacher, I wasn't sure if this certification would be strongly beneficial to me or not. I was applying to teach English in Thailand, and since Greenheart Travel's program offers the certification course in Thailand, I decided to go for it. I'm very glad that I did because there were many new and useful techniques I learned throughout the certification."
– Lindsey Gall, Greenheart Travel teacher in Thailand and Colombia
Raid the Dollar Section at Your Retail Store of Choice
You know how discount retailers such as Target have specific sections where everything is under a few bucks? It's that stuff that usually lines your walk to the checkout counters with things you suddenly, absolutely need to purchase. Well, believe it or not, many of these last-minute 'toss ins' are perfect to take with you to use in the classroom! You never know when you're going to need those little mind puzzles, the animal flashcards, or that mini dry-erase board. So, look out!
About any little gadget can be made into a teaching tool, and nearly every activity can transform into an educational game. Even if you have no idea what you'd use some of these small items for when you're impulse buying them, most would make great prizes for incentives, and can often go along with a theme or a topic of a future lesson.
"Come with some supplies or simple games… The dollar store is a great place to go to find things like stickers with English words on them. …Additionally, there are many great flashcards and card games that are fun to bring along, as well, such as 'Spot It'. I used these often when I tutored students after school."
– Lindsey Gall, Greenheart Travel Teach Abroad alumna
Connect with Others Who've Done It
What better way to prepare for teaching abroad than to reach out to others who've gone before you, or are currently doing a teach abroad program. Connect with other Greenheart Travelers to get answers before you head out! We have a large number of teachers who've blogged for us, or are just a Facebook post, comment or message away.
Our Teach in Thailand, Teach in Colombia, and Teach in Korea Facebook pages are quite active. It's especially helpful to engage with Greenheart Travel alumni to understand what some of your future students might be interested in.
"I think one of the biggest things that helped me prepare, was reading all of the blogs posted by current/previous teachers on Greenheart Travel's website talking about their experiences and tips that helped them."
– Lisa Dershowitz, Greenheart Travel Teach in Thailand alumna
Ask Your Friends, Family, or Even Past Teachers for Advice
One of the most meaningful moments I had during my first years of teaching overseas was when it dawned on me how much I had gained from a particular teacher who helped me learn how to read when I fell behind my peers in elementary school. It had been years since I had even seen this teacher, but I reached out to her nonetheless to not only thank her for teaching me how to read, but to also ask her more about the curriculum she used to get me to where I needed to be in regards to comprehension.
Ask your friends, your family members, and connect with your past educators for advice on their teaching and/or learning experience. Your personal network of connections is an absolute wealth of knowledge and resources, and it'll mean a lot to those you know to get to be part of your overseas teaching adventure in this way. Later on you could even ask them to correspond with your students!
We share teaching tips every Tuesday on our blog and Facebook page to help you feel as ready and as excited as possible to step right into your classroom abroad. Whether it'll be your first class ever, or you've lost count of how many students you've taught, we hope the guidance of our Greenheart Travel community is useful. Do you have any other ideas for ways to be proactive about preparing to teach in another country? Tell us in the comments below!
How does getting TEFL certified abroad sound?