Expectations vs Realities of Thailand: How it Feels to Come Home After Living Abroad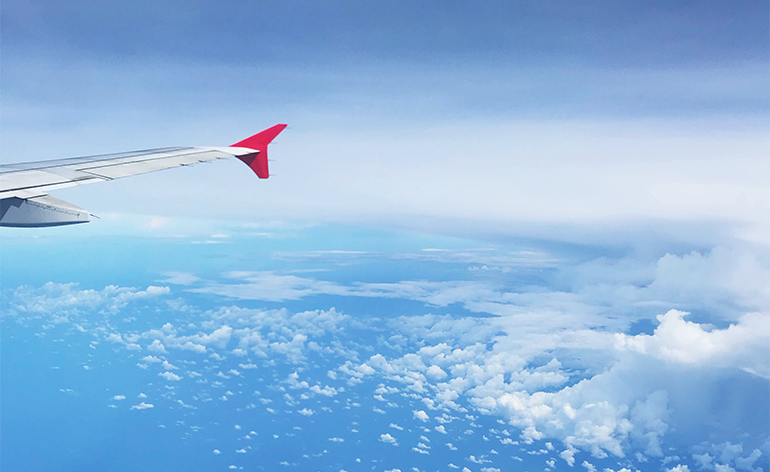 Looking back at some of my writing from last February, I see a lot of "want" and "wish" for the future of my Thailand adventure. I wrote about fear and the little pieces of expectations I had, both good and bad, for every single step I had tried to plan out on the way there. But if one thing is true, planning takes the back seat when it comes to adventure. Expectations are upended and the clicking of your airplane seat-belt sends you into a world of unpredicted, unanticipated, sometimes serendipitous moments. It is the call to change.
This last blog post has been the hardest one to write. There has been a lot of coming and going in the last month – an overly packed suitcase, a flight to China, a drive to Fayetteville, another flight to America, and the goodbye to a life I created in the cracks of Bangkok's brick and mortar.
There, I was different. I was free. It was a different kind of free from here – a free where no one recognizes you in the streets or worries where you are. A free where you can disappear on a Monday into a labyrinth of canals and drink beer and watch the quiet, relaxed way a Thai neighborhood moves into the week without you. Soft songs about sweethearts drift on the same air as the buttered toast you ordered, and Thai kids splash with the catfish in the river beneath your bare toes. It is a liberty that comes obligingly and good-natured with little to ask of in return.
Before I left, I had dinner with a friend. And as I sat on the familiar pier looking off into the water of Chao Phraya, I wondered aloud what it might be like on the other side of the world right then. She told me it was best not think those kinds of things. "Because when you go home, all of this," she said motioning her hands to the skyline beyond us, "will feel like a dream. You will wake up in your bed in Little Rock, and in the throes of jet lag, you will confuse this experience with the longest sleep of your life."
So, I went home, scared to forget Thailand as quickly as you do upon waking from a wild dream and began to write it down. I didn't want to forget my room with the bucket car seats strapped in front or washing my feet before bed. I didn't want to forget that I only took cold showers, but it felt good because my room was an attic in the middle of July. I can still hear the honking of fruit carts tottering down the soi and see the cats that heralded the streets and owned the houses, hanging on concrete or perched on motorbike; the image of my kids running down the hallway, arms outstretched to grab me burned into my brain. Every day there was one in which I was forced to hold up a mirror to my soul and look for a long time. Everything I experienced was through me, and even in the pits of loneliness, I knew that it only took a matter of redirection to feel, taste, see something else.
Then, poof. I was back home no longer being woken up by the clinging pots of a restaurant's washbin next door. It wasn't hot, and there was no motorbike waiting to pick me up for school. Instead, now, I am back in my childhood city for the first time in five years. A lot has changed: people have moved, buildings have been bulldozed, and streets seem to have potholes that weren't there before. It's like living in a strange twilight hour where everything looks the same, but somehow, they are vastly different from what they were before. Even in a short six months, friends have become more distant as they forge on in their path of transitions. They become engaged, buy houses, and settle into lucrative jobs while I feel like I am left trying to straddle remnants of college with the new, disorienting undercarriage of adulthood beneath me.
In my writing, I keep mentioning a glass wall that exists between me and them. Where their muted responses can barely be heard through the nonporous enclosure, and my bored face can be seen with complete clarity. Glass is funny like that. It's visual transparency unparalleled while all the sounds and feelings get stuck to its surface like dust.
If I told you that I loved Bangkok and wanted to spend the rest of my life there, I would be lying to you. But just because I did not want to live in its vast chaos, does not mean that Bangkok is insurmountable. I know it for its warm, homemade noodle balls and the days spent tackling the sky train rush hour equally. It was one of the greatest teachers I've ever had, but there are more Bangkoks, better Bangkoks, hidden Bangkoks waiting for me to disappear in again. I know that the second I hear the airplane seat-belt click into place, I will feel the world of the unknown yet again beckoning me to forget the dust and fly.
Georgia Gazette, from Arkansas, is a Greenheart Travel First Time Traveler Scholarship recipient.