Life while Teaching English in Thailand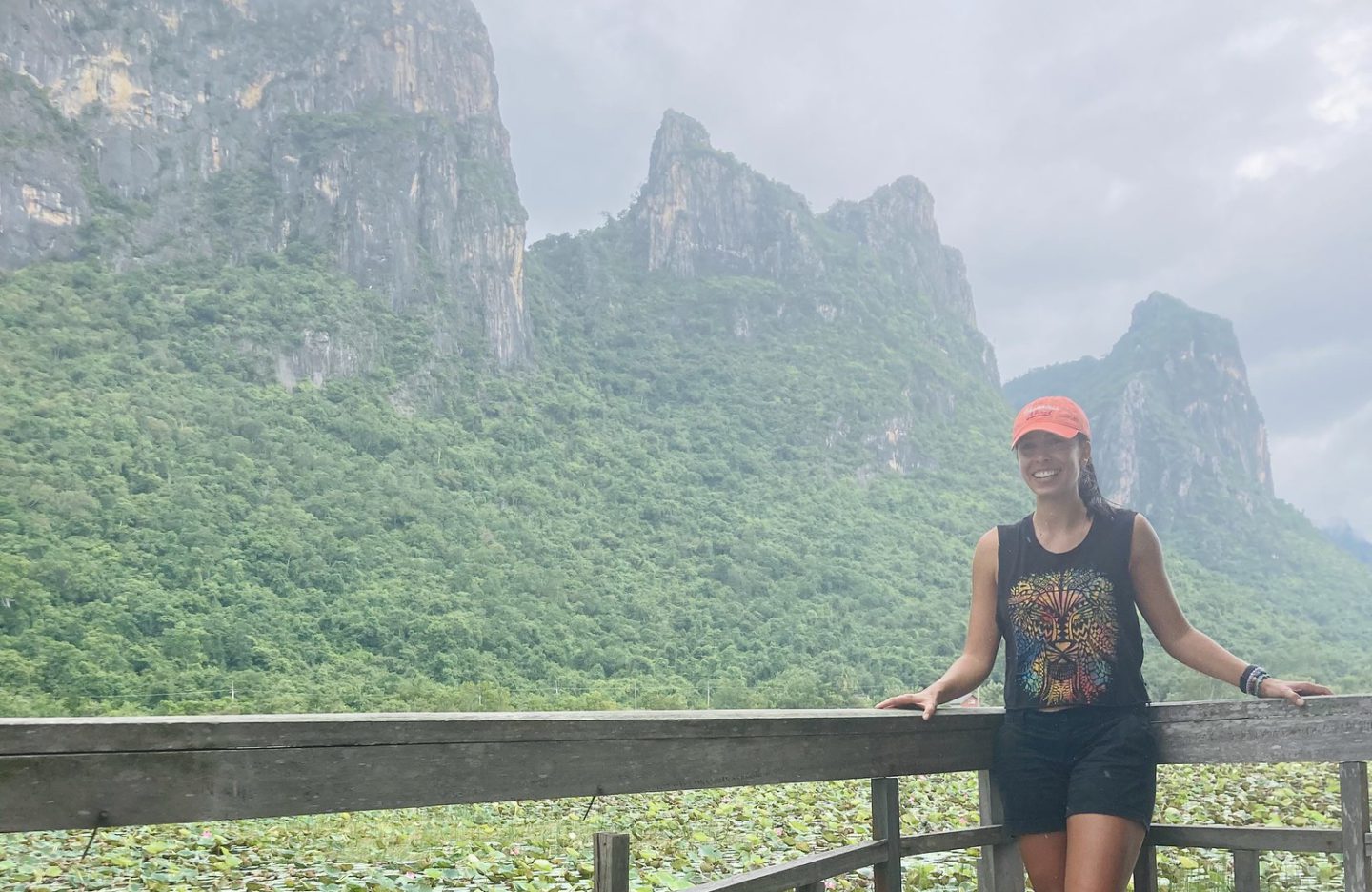 Life looks a little different out there for us travelers these days. But, the world is slowly coming back to life. We've asked some of our Greenheart Travel participants to tell us what it's like for them.  Here's a post from Shannon who is on our Teach Abroad in Thailand program.
Traveling during the pandemic
Initially traveling during the pandemic was quite stressful and tedious. A lot of paperwork and tests were required to enter Thailand, BUT once you get all of that done it is completely smooth sailing. There's a lot more "boxes to check" than pre-COVID travel, but luckily restrictions and red tape are lightening up here in Thailand. The pandemic affects my daily life here in the sense that mask wearing is quite strict, at least in my town of Ratchaburi. My school was online all semester (except 1 week) due to COVID. Many places are still shut down and events are very few and far between, but as aforementioned, things are generally getting better by the week!


My Day-to-Day Routine
My mornings usually start off with some fresh fruit (provided by the "fruit lady" with a cart down the street from me… absolute perfection!), a muffin/croissant, and a nice big cup of tea or coffee. Lunch and dinner rally between homemade soup of mine or Thai/Japanese food from the local restaurants. I absolutely LOVE my town! The placement team did a perfect job at placing me in a city that aligns with my likes and preferences. I am in a town that is roughly 2 hours west of Bangkok; it is the perfect confluence of "true Thai" culture and living, along with some pockets of Western influence. A big river runs through the city and there are plenty of markets in town, which I absolutely love. Drive 15-20 minutes and you find yourself surrounded by coconut tree farms which are insanely magical. Keep driving and you are bound to hit a traditional Thai river market (people on river boats selling food and trinkets like they did way back when). My city also has a national park which consists of gorgeous limestone mountains. I am thankful I was placed here!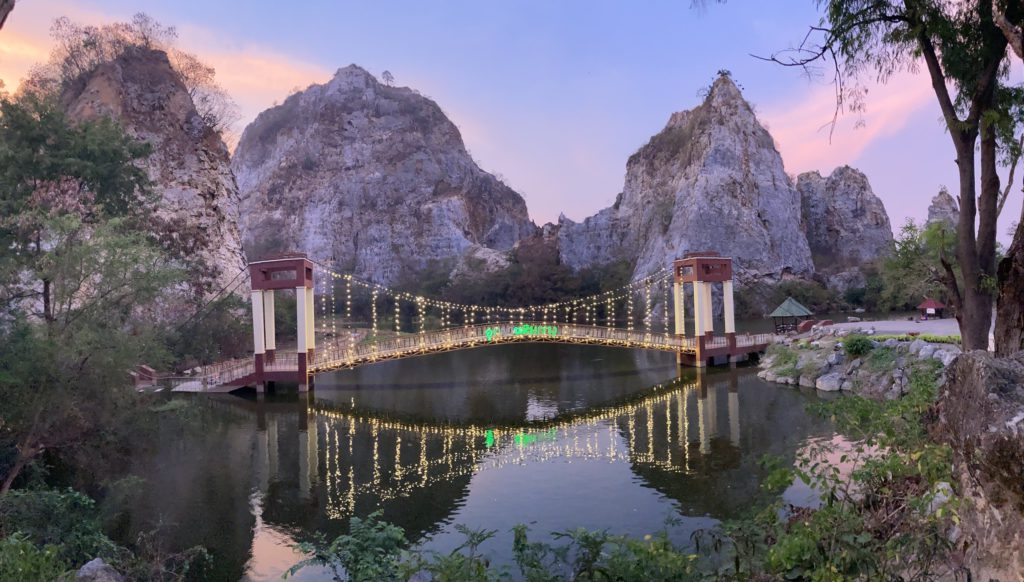 I teach English to M 1- M3 levels, which is the equivalent to 7th-9th graders. Most Americans gasp when I tell them I teach roughly middle school-aged kids, but they are truly great! This was my first semester and we were basically virtual the whole semester, so that made it difficult to get as creative and interactive as I had initially anticipated. Nonetheless, I still really enjoyed my teaching experience and am looking forward to next semester!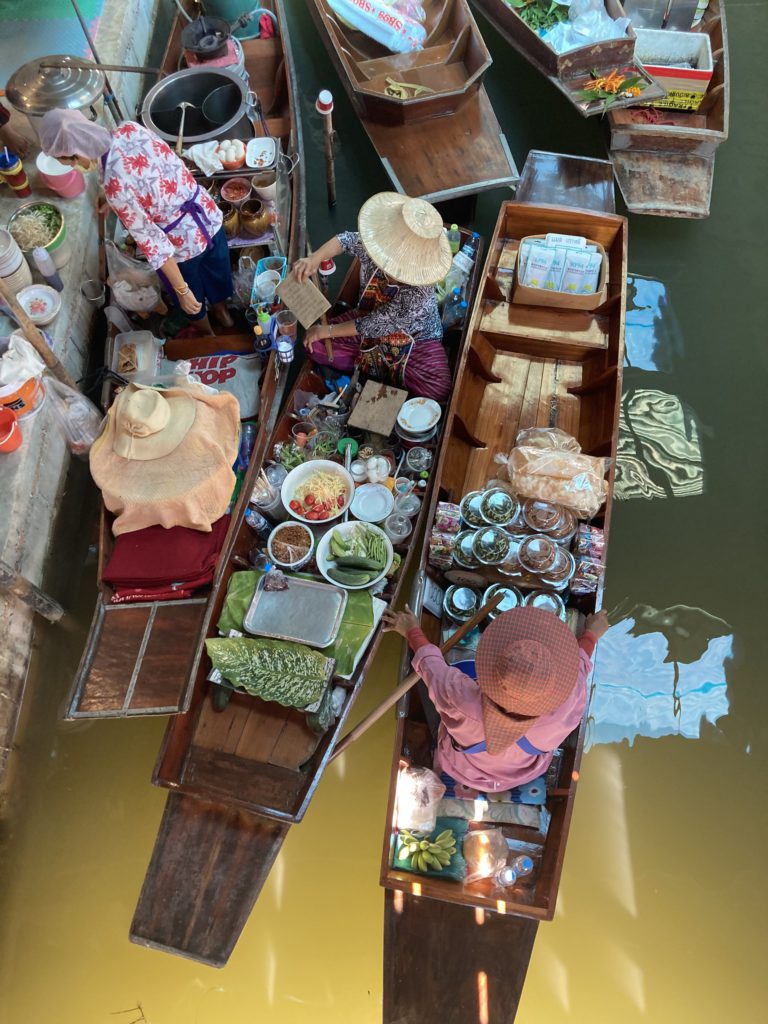 One thing I really love and appreciate about Thailand is how much it's simplified and slowed my life, in a good way. Thai life is much slower and lax than our frenetic, intensely punctual Western lives. With that comes proud and challenging moments. Some of the harder things I have to deal with daily is the language barrier–most people here cannot speak English and my Thai is still very minimal, so I constantly find myself playing charades to communicate! It is stretching me in many good ways, but there are moments when it can be tough and tiresome. Some proud moments have been building up my  "I can do it" muscles–I have gained so much confidence in myself for navigating a foreign country with language differences all by myself. It has taught me I am SO capable of many various things, and to me, that is an invaluable thing to learn and gain.
What surprised me about Thailand
Shocking or different things about Thai culture entail the lack of punctuality (haha!)  For example, the train will come AT LEAST 10 minutes late, or not at all. That takes some getting used to! Also, seeing dogs and chickens roam around under your feet while you eat at an outside "cart restaurant" can be pretty jarring at first, but then becomes part of the norm.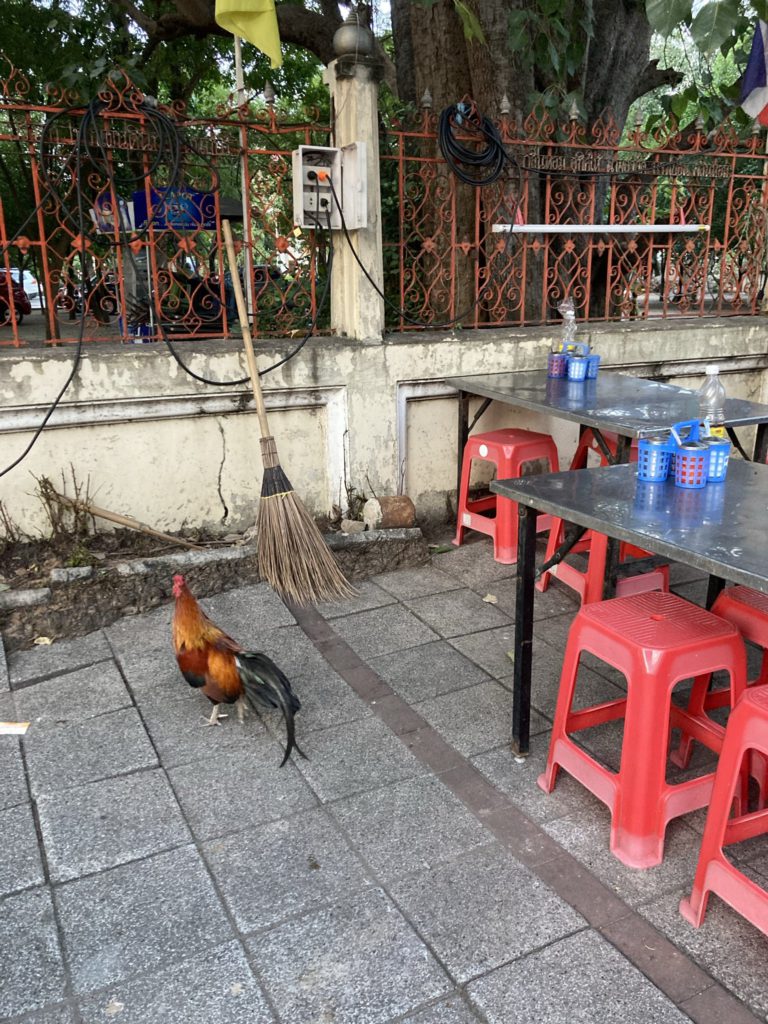 The best part
As simple as it may sound, I so appreciate looking out my apartment window as the sun is setting and admiring the Thai rooftops, laundry hanging from my balcony, and the beautiful Thai sunsets. Those moments bring so much peace and are sweet reminders that my life here in Thailand is a great one.
Some of the best days of my life have been driving around the outskirts of my town in the middle of coconut tree farms– you are just engulfed by gargantuan palm trees that are vivid green, and peppered in between are twinkling, intricate temples … it' simple but radically special.
I am hoping to visit more of the islands such as Phi Phi and Krabi… that's next on the list!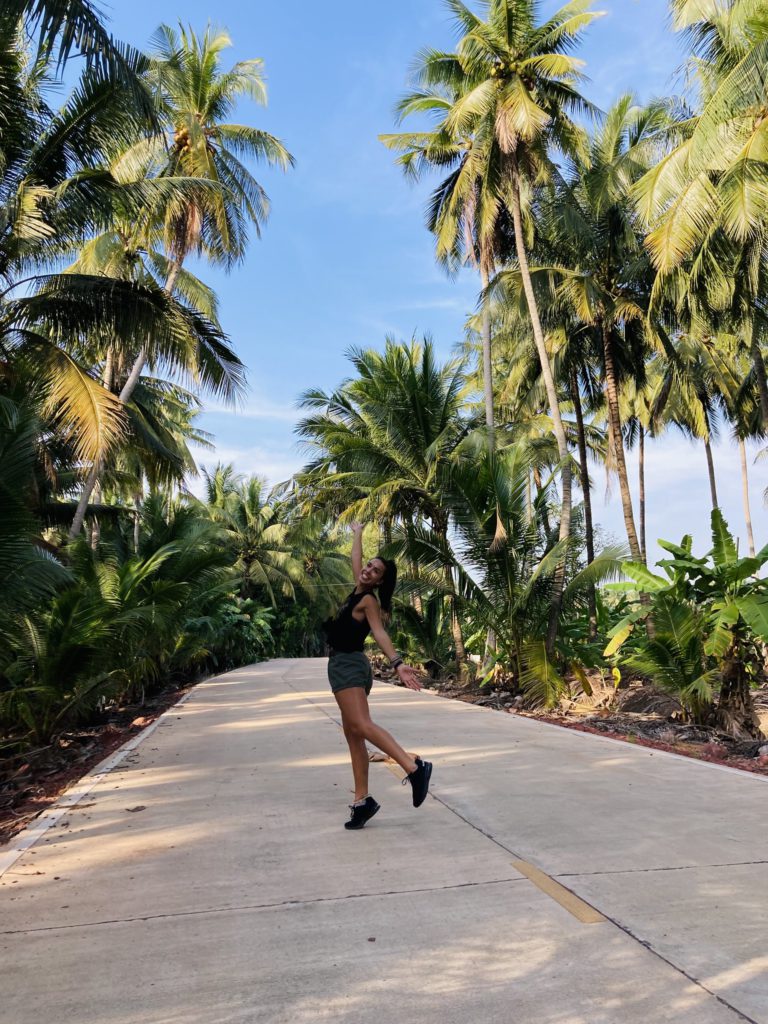 Thank you Shannon for sharing your Teach Abroad Thailand experience. 
If you are interested in Teaching English abroad, please visit Greenheart Travel to see all of our awesome programs.  And to learn more about Teach Abroad Thailand, click here!