Returning Home After Living Abroad Due to COVID-19 and How to Cope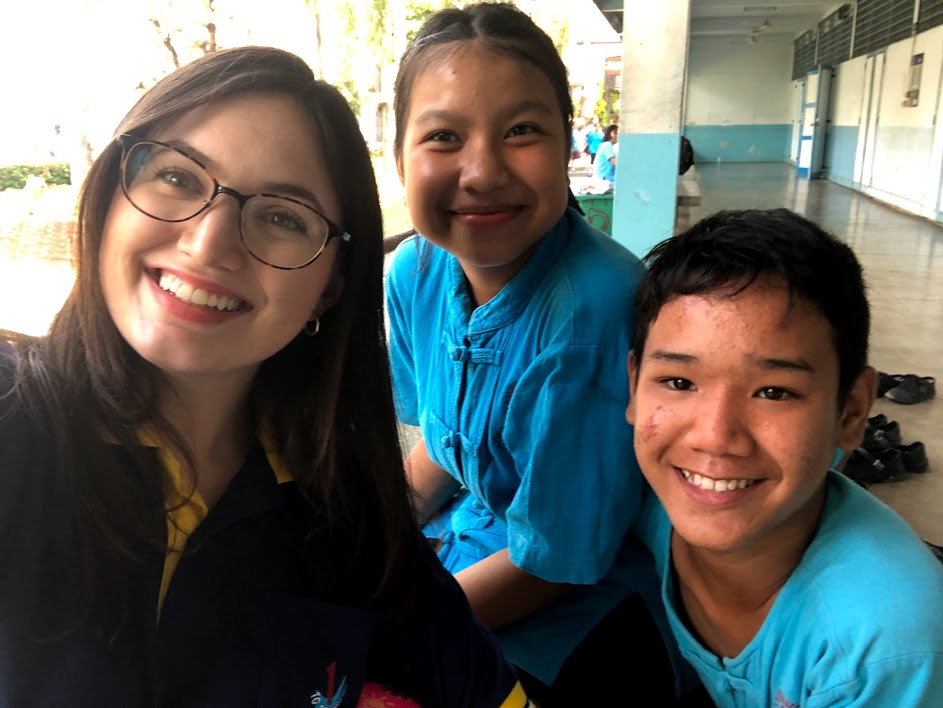 I taught English in Thailand through Greenheart for a year and a half. Although my last contract with my school ended in early March of this year, I had plans to travel around Thailand, Laos, and Cambodia before returning home in June. When the virus started spreading internationally… These plans changed, fast.
I woke up at 3 am one night in mid-March to an incoming video call from my Mother.
"Marlie you need to come home," she was crying. "Nothing like this has ever happened before. They're shutting down airports, they're canceling flights, cases are skyrocketing and the entire country is entering lockdown. You NEED to come home. When this gets worse, how can I protect you from across the globe?"
I booked a flight home that next day for 2 days later. I packed up my entire house, said goodbye to as many friends as I could, and kissed my precious Thai life away in only 48 hours. There were close friends I didn't get to say goodbye to, flight and hotel cancelations I didn't get money back for, and "lasts" that I never knew were my last. I was heartbroken. Why did my experience have to end this way?
Little did I know, this was only the beginning of a very challenging transition back home and I know others can probably relate.
Why our reverse culture shock is different because of COVID-19:
We didn't get our closure.
When we anticipated the hardships of moving back to America after living abroad, we never imagined this. Being ripped away from our experience before being ready, without preparation, and in an urgent manner. We didn't have time to prepare or say our goodbyes. We didn't have time to plan our next steps in life after returning home. We didn't have the privilege to leave when we felt ready to leave.
We can't enjoy all the things we've missed.
At least with the anticipation of returning home comes the excitement of reuniting with all the things you've missed while being away, but not during quarantine. You can't eat at your favorite restaurant, do work in your favorite cafe, catch up with friends, go shopping for new clothes, or see an English movie at your local movie theatre. You're home, but you can't really enjoy being home in the way you've been longing to.
We're so close, but still so far.
When we imagined returning home, it looked nothing like this. You may have imagined yourself landing at the airport being welcomed by your close family and friends. Instead, your mother greets you with a mask and gloves and Lysol sprays all your luggage. You were probably excited for a welcome home party where you could see all your friends and family and share stories from your experience. Instead, the "How was your experience!?" questions are replaced with, "We're so glad you're home" text messages. You're still restricted to video calls with friends, even though they're right down the street now. You feel like you've waited long enough to see everyone you've missed, now you're so close… and you still can't see them.
We have no idea when we'll be able to return.
I was certain I was going to plan at least a short trip back to Thailand next year to visit. This idea made leaving less scary. I promised some of my students I'd come back to see them graduate. Maybe you plan to resume your program after the pandemic clears up, but now everything is uncertain. Travel bans and restrictions are in place, borders are closed and there's talk of a second wind coming in the fall. You left before feeling ready, and you have no idea when you'll be able to go back.
We feel stuck.
Many of us imagined we'd find a job after returning home from living abroad, now it seems the only places really hiring are high-risk, frontline jobs. We just returned home with little money in our pockets and now have extremely limited work opportunities. Maybe you imagined yourself at least having your next steps in life sort of figured out before returning home from living abroad, maybe now those plans have been sabotaged. You feel stuck. Like you can't make your next move in life and have no idea when you'll be able to.
Relatable? Don't Fret.
Here are 5 actionable tips for coping that have been working for me:
1)  Appreciate the small things
Try to enjoy the little things you have now that you missed while being away. This could be family bonding time, going for walks around the neighborhood, being reunited with your bed, cooking your own meals, having western luxuries back, or ordering takeout from your favorite restaurant. Try keeping a journal and noting 5 things you feel grateful for each day.
2)   Yoga/meditation
Yoga and meditation have incredible benefits for the mind, body, and soul. It can improve balance, flexibility, and strength, decrease stress levels, relieve symptoms of depression/anxiety and overall boost your mood. I highly recommend Yoga With Adriene's free yoga classes on YouTube.
3)  Keep in touch
Try to keep the bonds you formed abroad strong after returning home. These are connections you will have for a lifetime and they will always be waiting for you to come back and visit again! Also, it helps you feel like you're still connected to your life abroad. Don't be shy to reach out by video call or sending a Facebook message. I'm sure they would love to hear from you!
4)  Travel from home
Something I do when I'm missing Thailand is watching Thai movies on Netflix, listen to Thai music, or try a new Thai recipe from Pinterest. Living abroad changes you and I am sure you have learned so much while being away. You don't have to lose touch with those parts of yourself just because you're home now! Try to find small ways to keep your "abroad self" alive. A few other ideas include using the free Duolingo app to keep up with new language skills, or reading travel memoirs to keep the adventurous spirit in you alive.
5)  Try journaling
I'm sure we're all familiar with the glazed-over look our friends get in their eyes when we ramble on about our experience abroad. Maybe they begin to feel a bit jealous or simply get bored with hearing about it after a while. If this happens, do yourself (and your friends) a favor and write all those memories down. You never know, maybe they could even become a book one day!
About the Author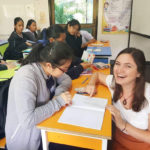 Marlie is a TEFL teacher, blogger, and avid traveler. Her blog, Meet Your Globe, is dedicated to helping young adults have conscious travel experiences that leave a positive impact. She also serves as a mentor for those interested in teaching English online to Chinese students. Follow her on Instagram for an inside look at her experience teaching English in Thailand with Greenheart!