You Are Not Alone: Making Local Friends in a New Country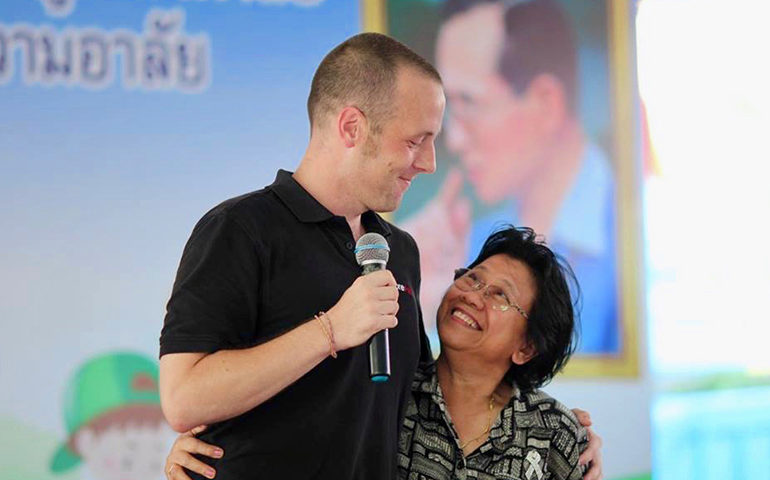 "But what if I'm lonely?"
For many people, the fear of being alone can deter them from moving abroad. The thought of making friends in a new country where everyone speaks a totally different language can be daunting. But remember that not all new friends need to be English speakers! There is so much to learn from friends from other cultures and who speak other languages.
We asked teachers who've lived in Thailand about the significant relationships they've made with Thai people in their communities. Keep scrolling to read about ten Greenheart Travel participants and the friends they've made through travel.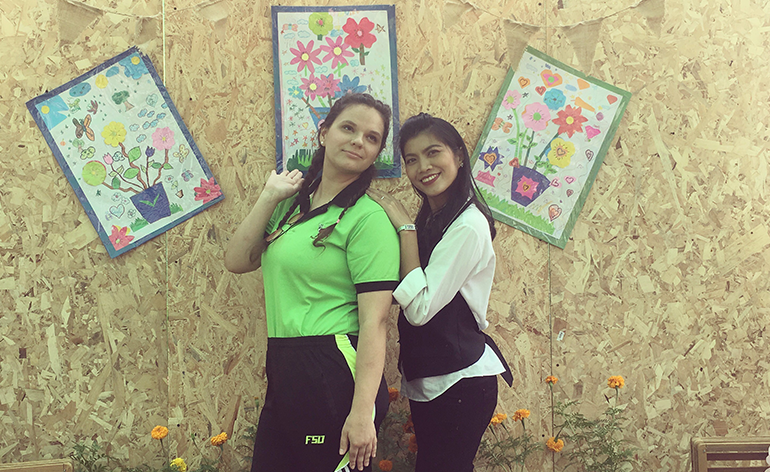 This is my co-teacher Preaw! Isn't she gorgeous?! Preaw and I became very good friends while teaching together. We would chat about anything and everything. We shared cultural differences and had a great time learning through each other. Preaw had a brilliant sense of humor which shined through her English. We had many laughs together and I miss her very much! – Emma F.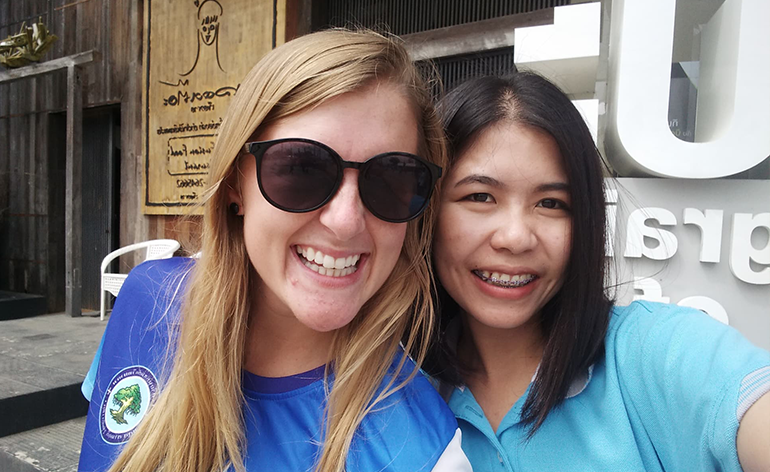 I'm not one to usually do these sorts of things, but I love my student co-teacher so much. She has a fantastic attitude all day, every day. She is incredibly inviting and very sympathetic. She empathizes for those who are different. The thing I love the most about our friendship is that it is not transactional, we just have each other's backs inside the classroom and outside the classroom at all times. This is a forever friend. -Kendra Grothmann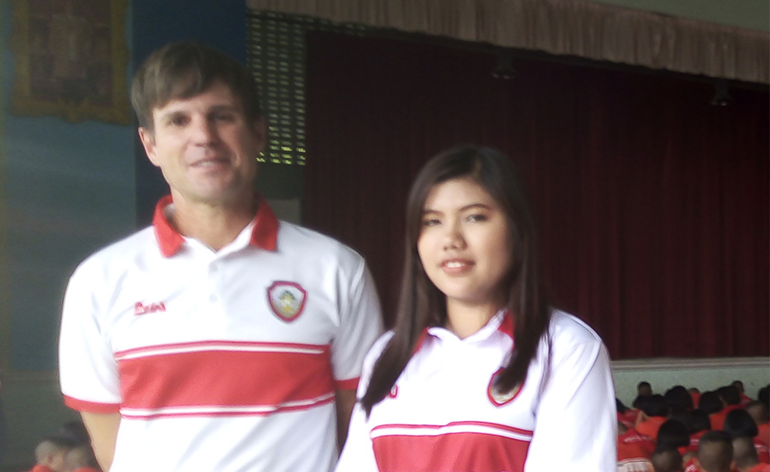 A significant relationship for me while teaching English in Thailand has been with one of my co-teachers, Teacher Chanitnapak.  Over the past 3 or so years, I have had a regular meditation practice and have been studying Buddhism.  Teacher Chanitinapak, like so many Thai people, wants to help make sure others have an opportunity to get to know their culture. She attends temple regularly and has invited me along.  She even set up an opportunity for me to attend a weekend retreat at one of the local temples here in Ayutthaya and has taken time to teach me so much about Theravada Buddhism here in Thailand. I am forever grateful for her friendship and willingness to make me feel at home here in Thailand. -Mark Russell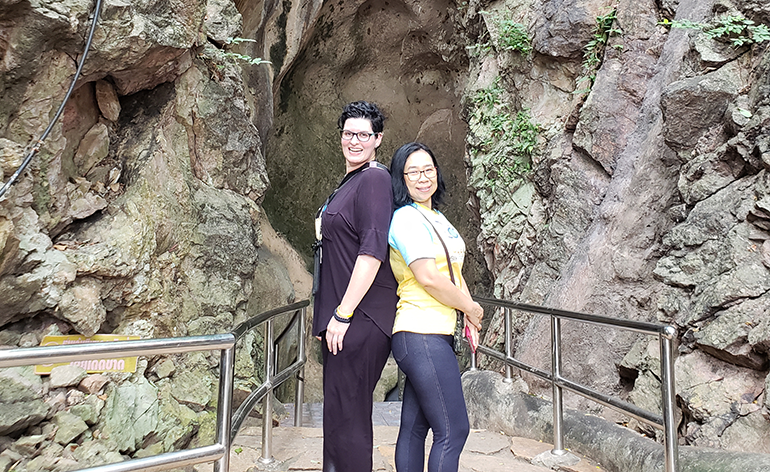 P'Piyanard (P'=Sister) and I met at Ratchaborikanukroh High School. She is an English instructor for the Foreign Language Department and Gifted English Program. I assisted her with midterms and said yes to an opportunity to teach her gifted class! In turn, she became a dear friend who took me to a 280 million-year-old cave, a traditional cloth-making factory and, Thai market, along with an amazing museum and daily kindnesses that I am so grateful for P'Piyanard holds a special place in my mind, heart, and life! -Kristen Andersen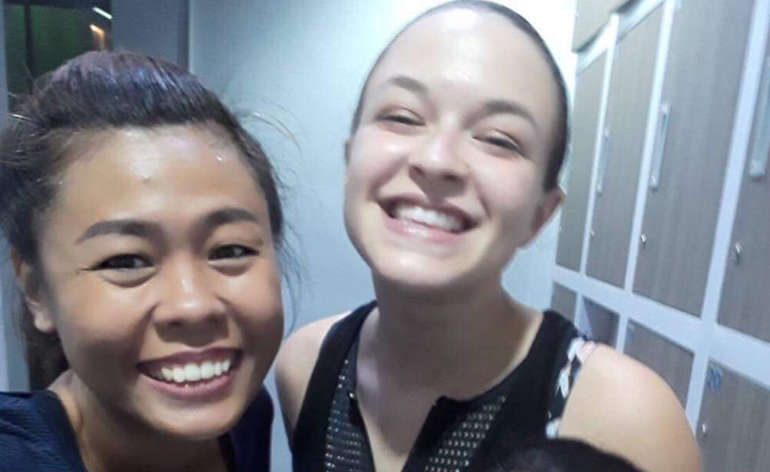 I am working at a school that has several farangs (foreigners), but I really wanted to make friends that would help me understand the culture and learn the language. I am not a social person so I stepped way out of my comfort zone to befriend these two fellow teachers. I waited until I found something that I could use to connect with them and then I went and talked to them. They were listening to "Descapcito" and next thing I knew we were going to Zumba class every weekday! You never know what small thing you could have in common with someone. -Adrianna Stuart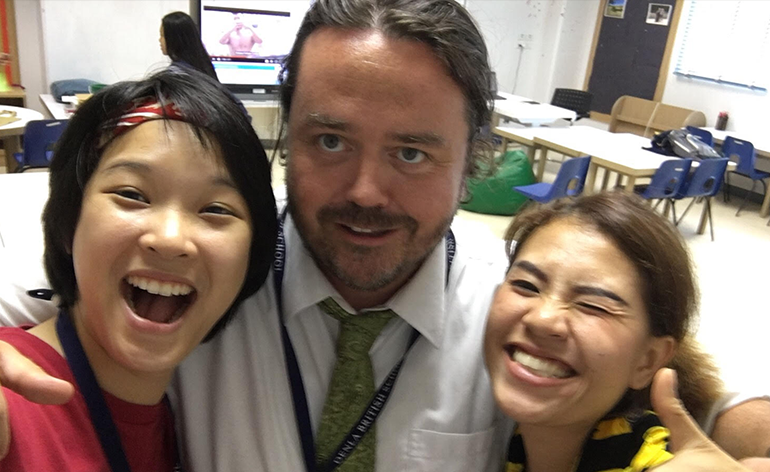 Praew and Bow were my learning assistants (LAs) during my two months of teaching at Denla British School in Nonthaburi.  These two helped me establish relationships with my students.  Praew and Bow recommended travel destinations, local restaurants, and even escorted me to a local night market.  They are two cool cats =)) and I still correspond with them since returning home a few weeks ago.  -Tim McGowan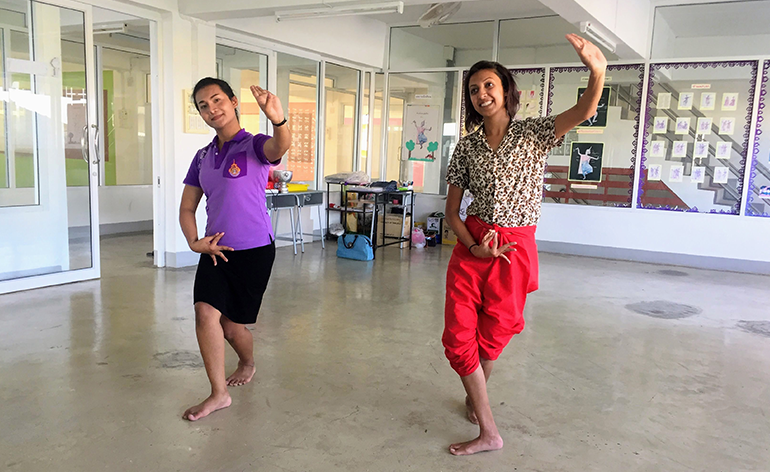 Sawad dee ka from me and Teacher Tom. She is the Thai dance teacher at my school. We both love to dance so her and I started spending more time together after she found out that I was using her dance classroom to practice in my personal time. Now we meet after school once a week to learn each other's style of dance- I teach her Indian and she teaches me Thai. We even recorded a segment of an Indian song that I had learned and taught her. With the little bit of Thai that I have picked up and the little bit of English that she knows, we manage to communicate quite easily and have a great time together. I have made quite a few connections out here, but I'm lucky to have met a teacher at my own school that I can relate to regarding our passion. -Kamalpreet Arora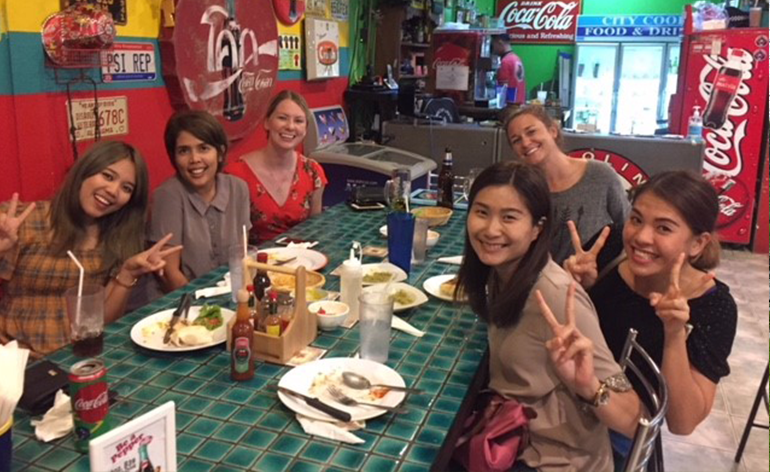 I included a photo of myself with a few co-workers (Nong, Net, Bo, Molina, and Paige) from where I was placed. These ladies are all learning assistants in classrooms. During my time in Thailand they were super helpful in offering advice on how to get around, places to visit, language tips, and just laughs every day. They took us to some pretty awesome places like Ayutthaya! The best advice I can give is when anyone offers to make plans, jump on the offer! you never know the connections you'll make and the adventures you get to experience! -Katie Gentile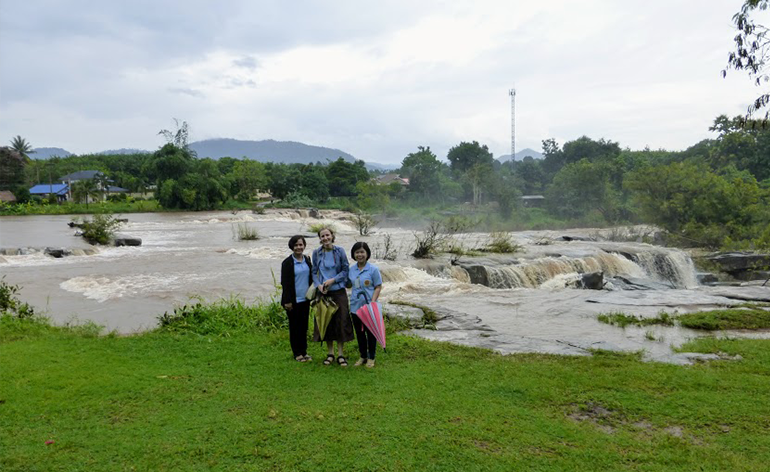 My friend Saichon (to the left of me in the photo) is a teacher at my school. During my first week, she invited me to come with her to the temple. Since then, I accompany her about once a week to a temple meditation. In this picture, she took me and her friend, Pee Nong, to see a waterfall. I am getting to participate first hand in the Thai culture and making a new friend. The different way of life and the different perspectives that I encounter in Thailand in contrast to experiences and thought patterns in my home country and help me decide who I actually am. -Kim Turner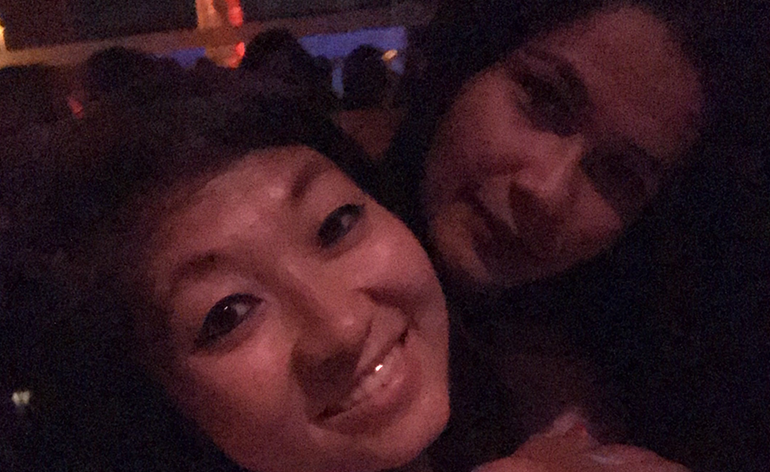 I met my good Thai friend, Mimie, at a pool party in Bangkok. She was my first Thai friend and we immediately clicked. She was extremely friendly, like all Thai people, introduced me to all her friends and we just started dancing all day long. I had fears of not meeting people abroad, but that became my last worry because as long as you have an open mind, people love to meet foreigners and want to actually get to know you. -Rosanna Chan
Interested in living in Thailand? Click below to find out more!