Teaching Tips Tuesday: Advice for Living with and Teaching English to a Host Family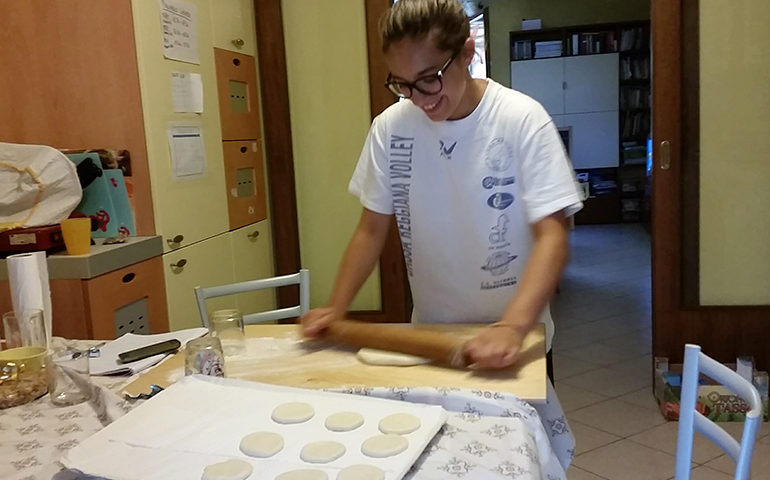 There are countless options to teach English overseas, but not all offer the chance to truly immerse in another language like Greenheart Travel's Teach English in a Homestay programs.
A huge perk of teaching English to a host family is that your classroom is also your dwelling space. This makes coming up with real-life situations to help your host family naturally practice English quite easy. However, living with a host family comes with all sorts of potential challenges as well, so it's best to know some helpful tips to make the most of your experience before you go!
Continue reading for advice from Greeheart Travel alums about living with and teaching English to a host family!
Helping Students Practice English Reading and Writing in a Homestay
Ingrid Bocanegra is a Greenheart Traveler tutoring English in a homestay in Italy. She's found that Italians are very proud of their cuisine through her teaching experience so far, and dishes up some great insight for incorporating talk of food into English lessons.
Using a Recipe to Practice English
I encouraged my host family to write down some of the most popular recipes from their region. We started by cooking a recipe. Then, I announced sentences describing the cooking procedure step-by-step. Once we were done with the recipe, I asked them to write down the list of ingredients used along with the instructions. After they finished, I corrected their grammar and gave them some feedback.
I find this approach very appropriate as it helps learners to establish associations between real-world events and written sentences. It also helped them to expand their food vocabulary and improve the use of the past tense in a sentence.
Survival Tips for Living with a Host Family
Lela Ferrigno studied high school abroad in Spain with Greenheart Travel, and is currently an English teacher in a homestay in Brazil. In the USA, her family has hosted an exchange student once, and she has lived with a total of three families during her adventures abroad.
I can say with complete certainty that living with a host family and being a host family, is the most rewarding cultural experience I've had.
– Lela Ferrigno
The following are observations Lela has made and learned that have helped her navigate the ins and outs of living with a host family:
First and foremost, when in doubt or worried/confused about a situation with the family, I always remind myself that hosting is most likely a new experience for them too, and they are trying their best.
Being a host family also takes adjusting and compromise, and they probably wouldn't have signed up to host if they didn't want to share their life and culture with you.
Whenever there's confusion about something—just ask! A host family wants you to be just as comfortable as you want to be.
The first weeks will be awkward at times as each of you learn more about each other.
To help fit in, observe your host family's routine and try to find your place in that.
Participate and be open to what they offer, and share your own home-life with them. Show pictures of family/friends, talk about hobbies you enjoy, and make small-talk over meals.
I've also found that making friends and participating in activities outside of the family can help give each of you some space—as long as it's not all the time.
Keep in mind that a smile goes a long way!
Living with a host family will be difficult at times, but it really is an amazing experience that reveals the best of people and a better understanding of yourself and your own family.
Living with and teaching English to a host family is an incredible opportunity to immerse in the culture and language of another country, while at the same time help share your culture and language. Get ready for loads of beautiful and awkward moments, as they go hand-in-hand with living with a host family. Just remember the ups and downs as well as rewards and frustrations are all part of the overall recipe for a life-changing experience.
Here are more ideas to help you prepare for teaching English abroad!
Have you lived with and/or taught English to a host family? Share your tips below!