Greenheart Travel Celebrates Inspirational Women with a Sense of Adventure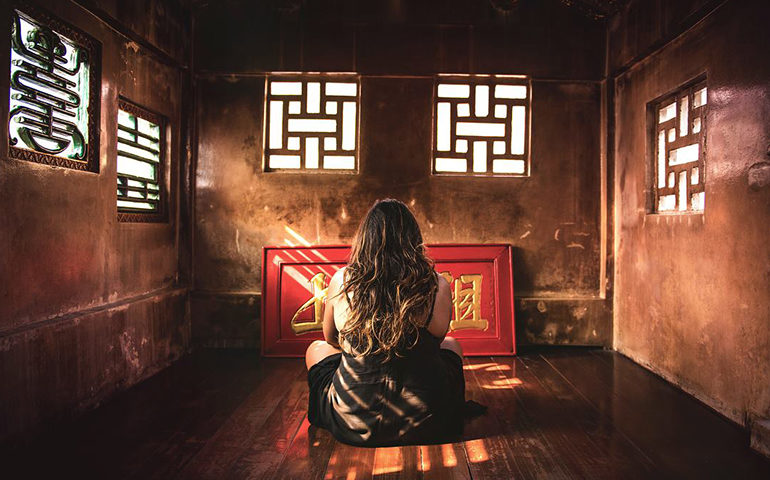 In honor of International Women's Day, a global celebration highlighting the achievements of women and calling for gender parity, Greenheart Travel is showcasing a few of our solo women traveler alumni who inspire us to travel for a change.
From stories of not letting expectations hold them back to taking chances, these women prove that it's never too late to go after what you want.
So in celebration of this holiday, we thank our Greenheart Travel women for their strength and sense of adventure.
Varshini Kumar, Teach English in Thailand
Teach English in Thailand alum Varshini Kumar had only one previous travel experience before taking the 9,000-mile journey from Chicago to Bangkok. Though she had the pestering worry she'd be lonely in her new home base, she knew not traveling would be worse. Lucky for her, she made it to Thailand and thrived.
I've realized being a female solo traveler isn't about proving to the world you can do it, but it's about proving it to yourself. When I look back at the past six months and reflect on what I've accomplished, it gives me the assurance I can tackle any future obstacle that comes my way.
Susan LacCanne, Teach English in a Homestay Italy
Susan LacCanne has "always had the desire to see the world." So this year, she ditched the typical vacation and started a journey to experience Italian culture in-depth with Greenheart Travel's Teach English in a Homestay in Italy program.
The journey has just begun, but it's already proved meaningful. She's experienced things that "bring tears to your eyes," like the Colosseum in Rome, and challenged herself. "As a woman, and an infrequent traveler, it is challenging to plan a day of touring in a foreign country alone. It is also very empowering, to know that you have navigated a new city on your own, figured out the train system, and ordered a coffee in Italian."
She's also inspiring future travelers.
I also feel this experience has set a wonderful example for my children. They know the world is much bigger than themselves, and they only need to be brave enough and open enough to go see it.
Krystal Rogers, Teach English in Italy
Teach English in Italy alum Krystal Rogers had one goal in 2016: travel more.
And that year, she traveled. She flew to Turks and Caicos, Cancun and Vancouver – all by herself. Doing so gave her the confidence to try new activities, meet new people and even at times, "reinvent or find myself." Fueled by her newfound gusto for solo travel, she took a chance to open a new boutique fitness studio in Dubai prior to teaching abroad in Italy, despite the fact her "gut instinct was to refuse the offer as it was very far, an unfamiliar culture, and a big risk."
Rogers is a great example of how pushing your limits just once can unravel future opportunities of growth and learning.
I hope my travels have broken down stereotypes for some people. Women are capable of travelling safely by themselves, the Middle East can be a very welcoming place, and being solo is sometimes anything but lonely.
Dawn McGowen, Teach English in a Homestay Spain
Dawn McGowen's decision to quit her job and teach English in a homestay in Spain was a confusing one for friends and family. They couldn't understand why she would choose to live with strangers in a foreign country.
Yet, she followed her gut feeling and took the plunge because she knew "life is about more than just making money." As it turns out, it was the right decision. Sometimes, while "sampling tapas along Las Ramblas in Spain or "climbing ancient temple ruins in Thailand" she wonders if she's dreaming and hopes to "never wake up."
Nothing has impacted my life more positively than my solo traveling experiences, and I can only hope that there are many more to come.
Everlecia Taylor, Teach English in a Homestay Spain
Future Teach English in a Homestay in Spain alumna, Everlecia Taylor, has a birthday tradition: each year, she travels to a new country to celebrate. Last year, she took her first solo trip to Guatemala.
Traveling for her brings unexpected friendships.
I traveled to countries where I met people I may never see again, but the memories we created and recorded will last forever.
People may say solo women travel is lonely, but Taylor proves it's anything but.
What are you waiting for? You could be the next woman traveler to inspire us.