A First Time Traveler from Haiti Volunteers in Puerto Rico To Help With Hurricane Relief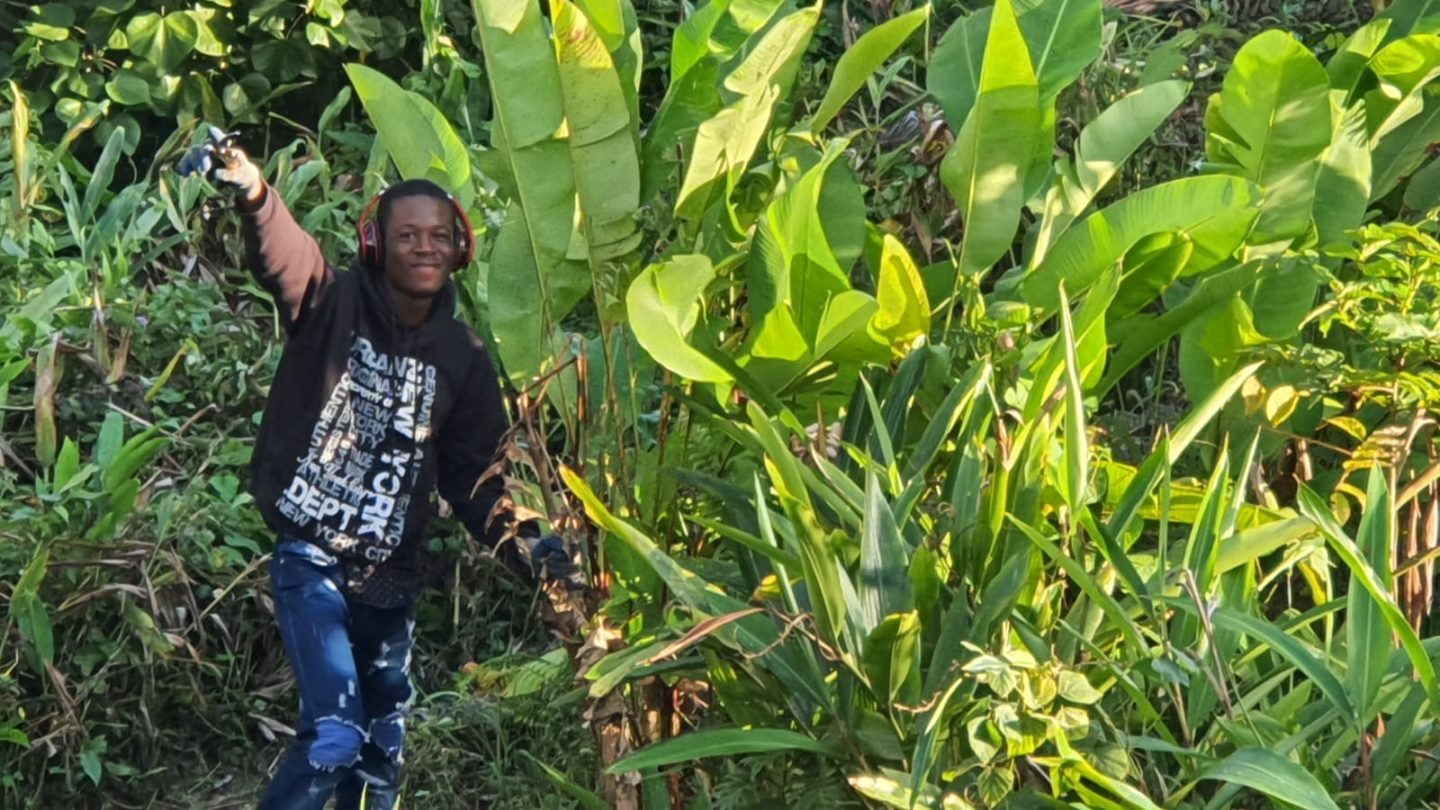 I was born and live in Haiti, a country that is used to having major natural disasters! I have lived through a lot of major hurricanes of about Category 4 and survived a 7.0 magnitude earthquake in 2010. I was just 10 years old. I really know what it feels like to face a natural disaster and to feel so weak in front of it as a human being! Recovering from the damages and the aftershocks are never easy!
Winning a scholarship from Greenheart Travel to volunteer as a First-Time Traveler in Puerto Rico was a great opportunity for me to take part in this sustainable forestry project assisting in all areas from the damages of Hurricane Maria, and to gain international cultural experiences!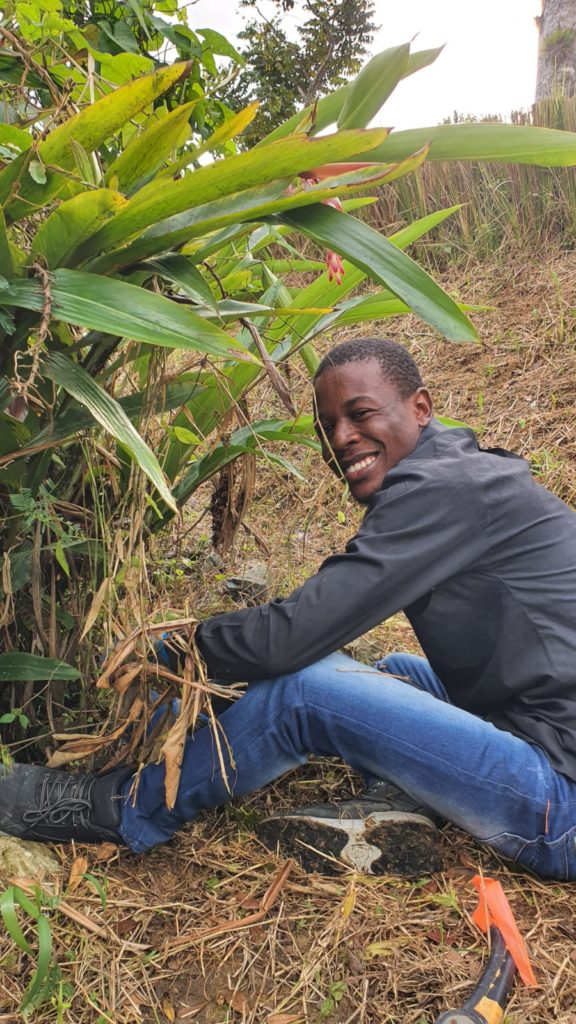 On 20th September 2017, Hurricane Maria left Puerto Rico completely devastated and Greenheart Travel's sustainable forestry project, known as Las Casas de la Selva in the mountainous area of the southeast, suffered incredible damage. Upon arrival to Puerto Rico I was received by Thrity Vakil (3T), the Director of the project, who has been with the project for two decades, and lived through the Hurricane Maria disaster! Then she drove me to the project which is one hour south from San Juan, to the 600m elevation homestead. When we arrived at the house, I met Andrés Rúa who is the Technical Director, and Thrity showed me my room. I had a whole cabin for myself. During my first night there, I was a little bit nervous to sleep alone! But the next morning, I woke up to a beautiful mountain view, and the sound of the river and the frogs (called "Coquis" in Puerto Rico) hit me differently. I was already in the ambiance and the other days I felt like it was home!
I visited the whole homestead and saw how it's going and how far the damages were. Las Casas de la Selva lay directly under hurricane Maria's eye and suffered major damages to its buildings, infrastructure, and forest trees, 99% percent of trees at the top of the mountain were affected, mostly the Caribbean pines. Two years later, the damages are still clear, but with the help of every volunteer and every donation, the homestead is alive and safe! Like we call it here VolunTREE! I bring my help as a volunteer.
After breakfast that my host 'mom' made for me, usually consisted of coffee, eggs, and pancakes. After that I participated in clearing and pruning the overgrowth in the Waste Water Garden, removing grasses, vines, and other invasive plants, clearing the roads, and keeping the house clean. I also helped Thrity with a visiting group of thirteen animal trainers, and every day I helped Thrity make dinner!
During my free time in the afternoons, my host family always made sure that I was not bored, they took me to the Cinema, to Old San Juan, and to the beach. I have appreciated their hospitality, it always felt like home! One thing that I'm sure of is that I'll come back!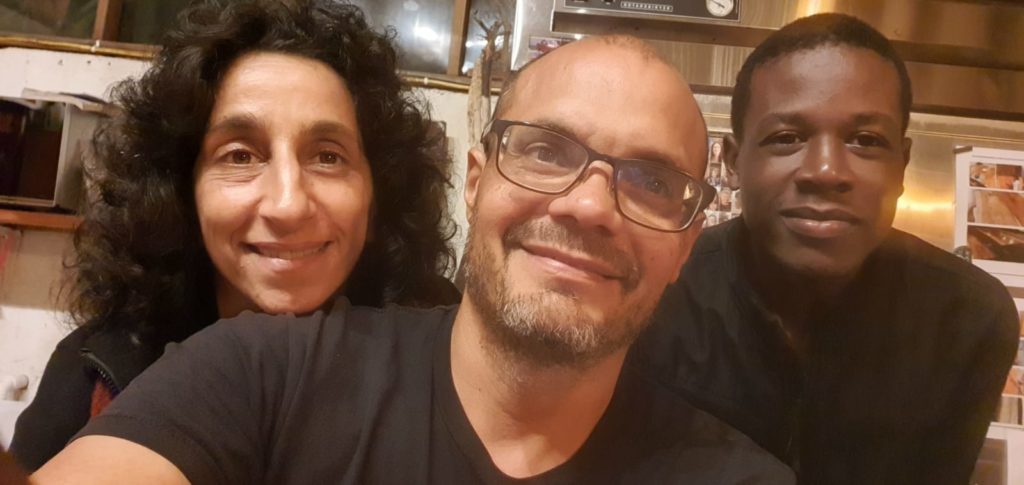 One thing that kept my attention is that sustainability is a priority here! Kitchen waste is always composted, there is a wastewater garden, there are composting toilets, and water is used wisely. I'm happy that I come back to Haiti with a lot of methods and techniques to protect the environment! I can encourage people of my neighborhood to do the same.
Now I can't say that I have already done my job for environmental protection, it's an eternal job. Natural disasters will always knock on our doors, and the only thing we can do is to be prepared when they are coming. As learned from the previous volunteers here, what I learn is that if I love the forest and my environment I am going to do everything to protect it, all that I need is passion and the desire to learn!