Kebabs in Sweden; Trying New Foods to Experience a New Culture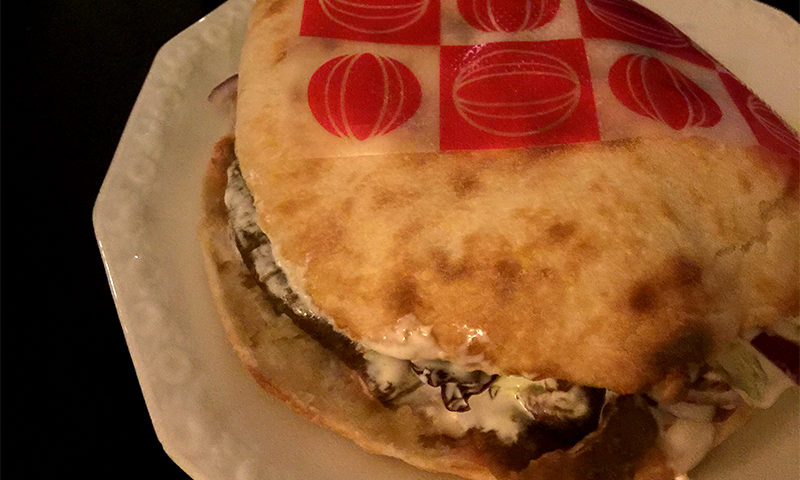 Before traveling and studying abroad, they tell you to try and do a few new things each week to get used to it before you are plopped into a place where everything is new. I decided that while I was in Sweden, I would continue this and try to do one new thing everyday.
Whether it be traveling to a new place, eating something new, saying a new phrase, or meeting new people, I wanted each day to bring something different than the last.
Today's new thing: Swedish Kebab! (and no, it is not meat on a stick.)
I started school today with a test in social science. I then went on to have long lessons in Spanish and Math and then was done for the day. Ebba and I decided to go to the gym for our favorite step class to get in a good workout. When we got home, both sweaty and energized, we showered while my host mom walked down to the Kebab restaurant and picked up some dinner.
When they first told me about kebab, I had no idea what to expect. Södertälje is known for having some of the best kebab in Sweden and it was nothing like I expected, and there was no stick in sight.
I would describe it as the dough used to make pizza baked and stuffed with kebab meat, onions, lettuce, tomatoes, jalapeños, and sauce in a way that is a mix between and calzone and a sandwich. Although very messy, the kebab was very tasty and filling.
We spent the rest of the night watching "The Spy Next Door" and having some tea on the couch.
I believe that food is one of the biggest windows in experiencing a new culture. Since being in Sweden, I have tried so many dishes I never would have touched back in America and it has really opened my eyes to some great foods. I am now much less picky in what I eat and am more open to trying new foods.
Hopefully this is something I can take with me through the rest of my life after I leave Sweden and on my future travels.