Tales from Greenheart Travel High School Alums: What's Studying in Another Country Like?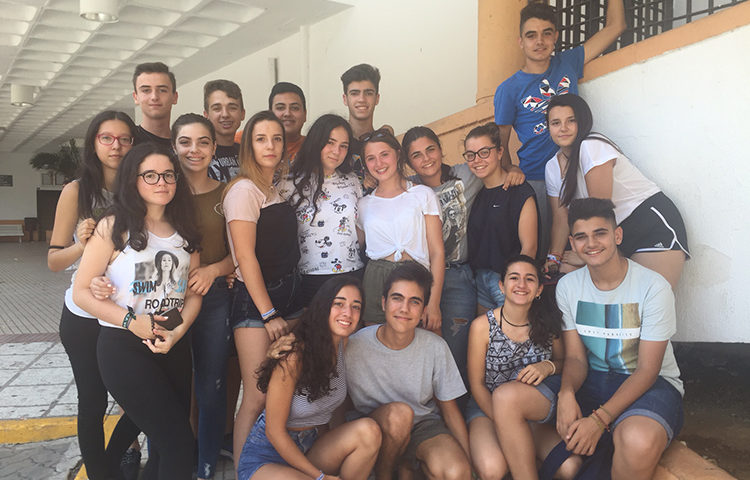 One of the most important questions students consider before studying abroad with Greenheart Travel is what's it like to study in another country?
It's the same, but also very different – let me explain.
No matter where in the world you travel, students around the globe do the same thing every day: wake up (perhaps begrudgingly!) and go to school. The structure of daily life is the same, things like geography and cultural differences make the detail of students' days different from place to place.
What does that mean for you? There are so many exciting traditions and customs to explore! Trust us – with over 19 countries to choose from, Greenheart Travel's high school study programs are full of cultural differences to discover.
What You Wear in the Classroom
Whether or not students wear school uniforms is a commonly known difference – even in the U.S. this depends from school to school. But did you know that in Japan students take off their shoes before entering school? And instead of going barefoot, students swap their outdoor shoes for indoor slippers, usually stored in special cubbies. This is done for equality and cleanliness, among other important cultural considerations.
Showing up Might Be Optional
Instead of the mandatory attendance in U.S. schools, high school in Spain – "bachillerato" – means taking more accountability for your learning. Showing up to the classroom – which has more of a university style feel – isn't as important as studying hard for exams and making sure you learn the material. For high school Spain alum Martin Tomlinson, this system is "equally good, if not better."
Geography and History – They'll Be a lot Different!
In the United States, schools often focus their history and geography lessons on areas of the world with direct relevance to our politics or geographical proximity. Students studying abroad might not consider that for countries in Europe, North Africa or Asia is closer than Mexico and Canada, so lessons will reflect this difference. For example, high school abroad France alum Ella Russell found that an important topic in her geography class was environmental sustainability along the northern coast of France.
Infamously Gross School Lunches aren't Necessarily a Thing
I remember looking at the warmed-up frozen pancakes on my red lunch tray and thinking, "This is gross." But for students studying abroad in France, that's likely not a common reaction to the practically gourmet meals at school. Ian Taraszewski learned that lunch is serious business in French high school cafeterias. He calls it a "slightly toned down version of a proper four course French meal" – in other words, delicious. Plus, it's not a quick 30 minutes. Lunches last between one to two and a half hours! Now that's a nice break!
In Spain on the other hand – forget judging the lunch. You might not even have a chance to eat at school, as the day finishes around 2:30pm and the late lunch tradition is around 3:00pm.
Post-lunch Rituals
In the U.S. there are certain things everyone seems to do: bring a backpack, for example. In Costa Rica, everyone brushes their teeth after lunch. As Cassidy Bopp, Costa Rica high school abroad alum, explains, it's weird if you don't!
No matter what the cultural differences you encounter on your high school study abroad experience, remember to be open to changes and new ways of doing things. Costa Rica high school abroad alum Rachael Maloney gives us an important lesson:
You are not only exploring a new country while abroad; you are exploring yourself and what drives you to learn as a human being. The freedom to investigate this cannot be found in the comfort of your home country, but in the beautiful uncertainty of school abroad.
Are you ready to leave your comfort zone? Learn more about Greenheart Travel's high school abroad programs!