How to Find a Legit Volunteer Project that Benefits Everyone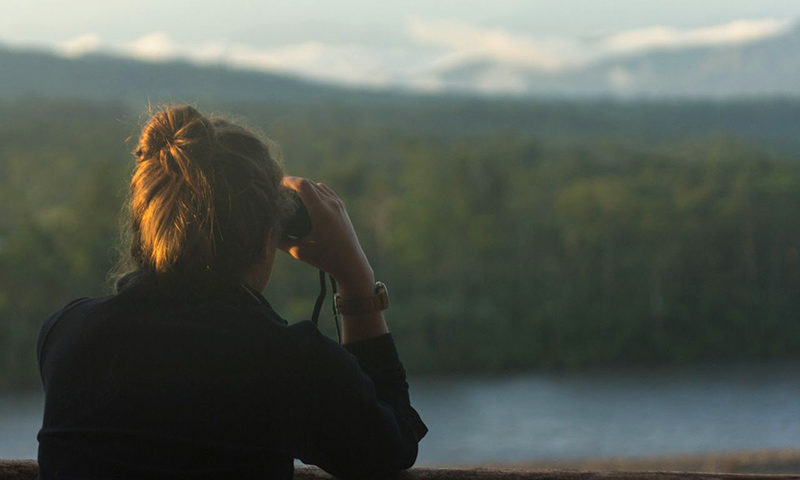 Starting the research process into a volunteer project is daunting – there are A LOT of options out there. And if you are going in without any knowledge of what to look for, it can be hard to figure out which program is ethical, impactful and right for you. We've created a thorough list of what to look for when researching volunteer projects to help you find a legit program that helps both the community and your goals.
Deciding What Type of Volunteer Experience is Right for You
Being an effective volunteer requires some preparation and reflection. You should start by asking yourself what kind of volunteer experience are you looking for, and what are your goals in deciding to volunteer abroad.
What types of initiatives am I passionate about?
Why do I want to go abroad to volunteer?
What do I hope to gain from this experience?
By answering these questions, you'll start creating a loose outline of what you're looking for in a project and set the right expectations for the impact you are hoping to make while volunteering.
Following Your Passions as a Volunteer
Knowing what issues and interests motivate you in your life will help you research the type of volunteer projects that will be the best fit. Because of the many challenges that you will face as a volunteer, it is important that you feel passionate and motivated to work on the project you are supporting. Otherwise, you may easily get burned out during your program.
I'll use my own story as an example to help illustrate the research and decision making process I went through before deciding on a project abroad.
I am personally passionate about handcrafting, female empowerment, and the environment.
After graduating from college, I aspired to go abroad for an international volunteer opportunity where I could practice my Spanish, learn about business abroad, and make a small impact in environmental sustainability and capacity building.
Based on my interests and goals, I discovered volunteer projects with fair trade women's cooperatives that focus on environmentally friendly or sustainable materials.
I ultimately opted for a volunteer internship in Chile working with a fair trade organization called Comparte.
I felt my background in business and design could be a helpful skill set for an organization that was looking to modernize their product offering to appeal to an American audience.
Outline Your Goals for Volunteering and Traveling
My story is only an example of how to start planning and thinking about what type of program is right for you. As you start to hone in on the type of experience you want for yourself (whether it be a more short-term voluntourism program or a long-term volunteerism project), you can look for programs that offer ethical and responsible practices that actually help the local community.
When setting your goals for your volunteer abroad experience, it's important to be realistic. Ask which type of experience you're signing up for – voluntourism vs volunteerism – and let that shape and frame your expectations. Here is a little reminder of the key differences:
Voluntourism
Short-term
No experience required
May or may not be on-site training
Group oriented
Typically a program fee
Operated by for-profit companies
Emphasis on your experience not impact
Volunteerism
Variable length
Training/experience required usually with on-site orientation and training available
Typically solo or small-group experience
May or may not be a program fee
Operated by non-profits
Emphasis on community impact and capacity building in addition to your personal growth
Having a clear understanding of your personal goals and how they connect to the bigger picture of a project can help you visualize the type of work you want to be doing. It will also help you draft questions you need to ask your program provider or volunteer project facilitator to make sure this is an experience that is in line with your values.
One of the questions Greenheart Travel intentionally asks potential volunteers applying to our programs is, "What is your motivation for volunteering on this project". We really want to ensure our volunteers are committed to the cause for the right reasons and have clear goals in mind prior to enrolling in the program.
Here are some of the answers we've recently received from our alumni about what motivates them to volunteer, and goals they hope to achieve from their programs:
I recently graduated from university and have a few months of free time to do some traveling. I was looking for meaningful travel experiences that allowed me to immerse myself into the culture and give back to the community that I was traveling to. I have also recently become very interested in doing my part to protect the environment, so I thought this was the perfect opportunity to learn valuable tips and skills that I can apply back home while contributing meaningfully to a community with a goal I believed in.
– Bonnie Zhou
Sustainability is something that I have become very interested in over the past few years. It is something that is urgent and there is no discrimination as to whom climate change impacts. It is something that as a human race, we all need to be invested in. I want to learn ways in which I can make a positive impact on our planet. I hope to educate people that we do not need to wait around for someone else to fix problems we have created, but that we all have the responsibility to make a difference.
– Kayla Pike
My motivation for volunteering comes from my desire to continually learn as much as I can, meet new people, have new experiences that open my mind, and contribute to something bigger than myself. I feel very fortunate with the life I have been given. The opportunity to travel, volunteer for others, and meet people from all walks of life is a privilege. Therefore, I try to spend my time making the most of this opportunity and not live an apathetic life where I never leave my 'bubble'.
– Lauren Rosenfeld
I am motivated to volunteer because it gives me an opportunity to see more of the world than the bubble that I live in. My home and school is in a nice neighborhood of DC, and most of my friends are from upper-middle class families. I like volunteering, at home and abroad, because it helps me understand more about diversity in the world, building more empathy and compassion for others.
– Neel Simpson
Build Realistic Expectations for Yourself
Volunteering overseas is not glamorous. In the age of social media, it is easy to get the impression that volunteering abroad is all fun and no work, but the reality is that this is not a vacation abroad. You are probably going to confront poverty and struggle in a way you never have before. You will probably have your eyes opened to the conditions that other people live in, and it may come as a big shock to you. You will be forced to confront the privilege that you embody and the global inequality that your lifestyle implicitly helps to sustain.
You'll need to accept that over the context of a short-term program, you are not going to eradicate poverty, solve food shortages, or create gender equality. It is just not possible. And that can be a challenging assumption to overcome as a young person with idealistic and optimistic views of your ability to impact change. That's why it is important to lay out your goals early on in the process to ensure you are setting yourself up for success.
Research the Best Project for You
Now that you know how to envision and mentally prepare for your experience, the next step is to do research – lots and LOTS of research!
It is your responsibility as a volunteer to be well-educated about the options. It is your responsibility to be purposeful and ethically-minded when selecting your experience abroad. Knowing your goals also helps you ensure that your project is benefiting the local community rather than profiting from voluntourism. Nomadic Matt does a great job summing up why and how to ethically volunteer anywhere in the world.
One key consideration that you'll want to look for in an ethical and responsible project is whether this project is community directed or tourist directed. Did the need or problem that this project is addressing exist prior to tourism or was it manufactured for the sake of appealing to tourism? If the project was founded and started by local people, that is a great sign. Typically that means that the project's focus arose out of a need experienced in the local community.
There are eight other traits of a responsible and ethical volunteer project that we recommend you look for while researching our options. As we mentioned above, there are volunteerism and voluntourism organizations out there that offer these opportunities, so don't feel like you have to limit yourself to one type of experience over the other. Please keep an eye out for these traits while searching through all the opportunities available on the market.
Sustainability is a goal
Active community involvement
Transparency
Realistic and achievable goal setting
Good reputation
Locally driven goals
Screening of volunteers
Support and training for volunteers
Note: Our longtime partner, GoOverseas, created an amazing and detailed list for traits of a volunteer project that might be helpful for you.
After researching the various options that are out there, create a list of your top five project choices. Then vet the programs! You should read reviews of volunteer projects on websites like GoOverseas and GoAbroad to see testimonial experiences from previous participants. If the provider has a Facebook group or alumni network, see if you can connect directly with past participants to hear about their experiences.
Asking the Right Questions
Based on the goals you created above, you should create a list of questions that you want answered about any of the projects you are considering. Grassroots Volunteering has an extensive list of questions, but some of the key ones you'll definitely want answered are:
Where is the money going?
How does the project or organization work with the local community?
What are the expectations, responsibilities, and roles of the volunteer?
Try to correspond with the volunteer project point of contact. Pay attention to how they interact with you.
Are they responsive, helpful and honest, or are they pushier and more salesy?
Does the provider accept anyone who applies, or do they screen the volunteers that try and go through their program?
Do they try and sell the program to you by talking about lofty impact, or are they more realistic about what you'll achieve?
All of these interactions will give you an idea of the culture and values of the project, which can provide valuable insight into what your experience on program will be like.
It is important that you truly follow through on this step of the process because it is the most crucial step. This is when you will truly learn what the project and provider are all about. If you short-change this step or bypass it, there can be some destructive consequences.
Once you feel like you've exhausted all of your research, it's time to decide which project is right for you! Take time on this step, and don't rush your decision.
Once you've officially decided, congratulate yourself! And get ready for the adventure of a lifetime!
Recap
Not all organizations that offer volunteer experiences are created equal and we can't make sweeping generalizations about all projects because there are positive and negative aspects of all programs. All of the information we've laid out in this post is to make a single point – if you're looking to volunteer abroad, please make sure you're signing up for a responsible and quality program.
Watch Our Volunteer Abroad 101 Webinar:
No matter where you're at in the process of deciding which type of volunteer program is right for you, contact us! We'd love to hear your thoughts.