Our Mission
Our Blog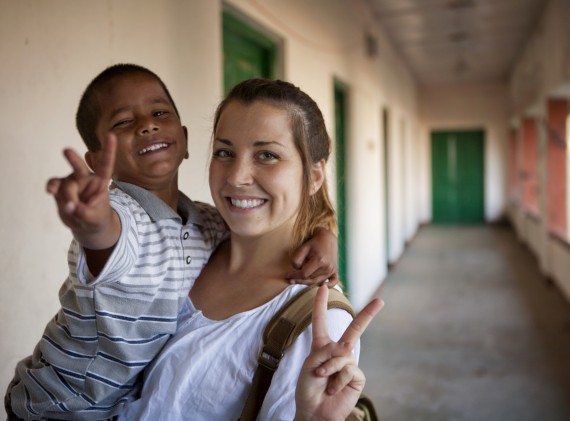 Greenheart Travel is personally invested in providing cultural immersion programs that change lives, advance careers, and create leaders.
Greenheart Travel Values
We are personally invested in providing high-quality programs that fit your individual goals for cultural exchange. We achieve this by maintaining close relationships with our partners abroad, conducting site visits to our individual projects, and making it a priority to have close communication with our participants before, during, and after their programs. Traveling abroad is a passion for us at Greenheart Travel, and we want to provide the same positive experiences in cultural exchange that each of our staff members has had throughout our own personal travels.
Our local Chicago community is just as important to us as our cross-cultural connections. Greenheart Travel takes special interest in creating and taking an active role in community initiatives, informative workshops, and fundraisers in hopes of making a positive impact at the local, national, and global level.
A commitment to the environment matches our enthusiasm for international travel. As the leading eco-friendly exchange organization, our concern for the welfare of the planet drives our passion for helping responsible travelers satisfy their thirst for adventure while respecting the environment and unique cultural heritage of the destinations they explore.  Our organization achieved runner up status in the 2012 STAY WYSE Green Initiative Award for proving an exemplary model for environmentally friendly and sustainable travel measures.
Our Carbon Offset Program is another way to alleviate the environmental impact of travel. We donate a portion of your program fee to offset the carbon emissions your trip abroad will create. Your donation goes to our partner organization in Kenya called Jambo Volunteers. Jambo Volunteers works diligently with Greenheart Travel volunteers to offset carbon emissions by planting trees and gardens for carbon sequestration. These funds are also helping to educate the local Maasai population on the importance of environmental conservation and action. Let us know if you would like more information about the amazing efforts in Kenya! Read how this program is helping the Maasai Community in Kenya.
Our Greenheart Club & Grants for our High School and Teach Abroad participants is just one way we can help you promote green practices while traveling abroad. We constantly strive to find better, more ecologically sound and efficient ways of providing services locally and abroad. 

Creating sustainability within our international communities is an important Greenheart Travel initiative. We believe in creating opportunities for people on the local and international level that allow them to take action in bettering their lives, their neighborhoods, and understanding through cultural and environmental awareness.