Combining Baseball and English: Making an Impact in Colombia with a Greenheart Service Grant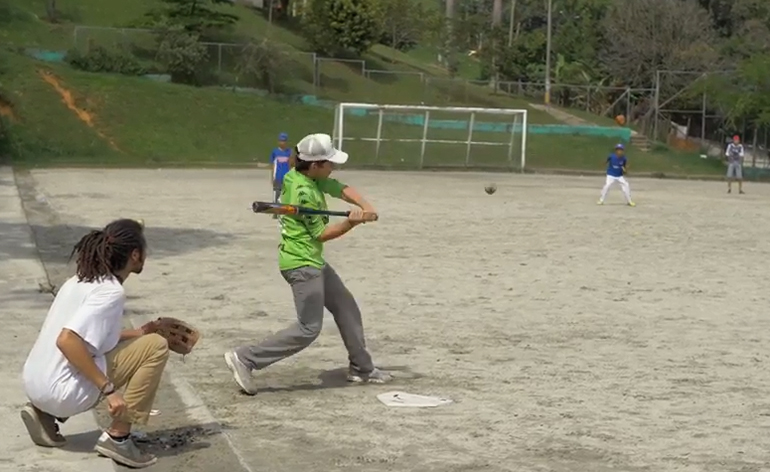 As an English teacher in Colombia, Greenheart Travel alum, Mac Hightower, volunteers in a Medellin neighborhood whose residents embody strength and resourcefulness in the face of adversity. Greenheart International awarded Mac a Greenheart Service Grant to purchase gloves and official uniforms for his baseball team, which also include the Greenheart logo!
Mac is both an English teacher and assistant baseball coach to a group of 28 children in Medellin. The children vary in age from six to 11 years old. Mac utilizes sports coupled with education as a vehicle for social change. Baseball keeps the kids happy, healthy, and active while the mastery of English can open doors for the children in the future.
By providing the children with these opportunities, we hope to inspire children at a young age and change their lives for the better.
Mac really wanted to formalize the team and give them a sense of pride by purchasing official team uniforms for his students.
"A uniform is powerful for what it visually represents," he believes, "The children take more pride in their team if we can properly equip and give each of them a jersey and pants. A jersey is something these kids have never received before…"
Watch this video highlighting Mac's Greenheart Grant project:
Mac hopes the program will be able to evolve into more than just talk and a group of people playing with balls on a dirt field in the heat of the day. We look forward to hearing staying in touch to see what it becomes. Thank you for your efforts, Mac!