Spotlight on Sally Hall; Greenheart Travel Costa Rica TEFL Alumni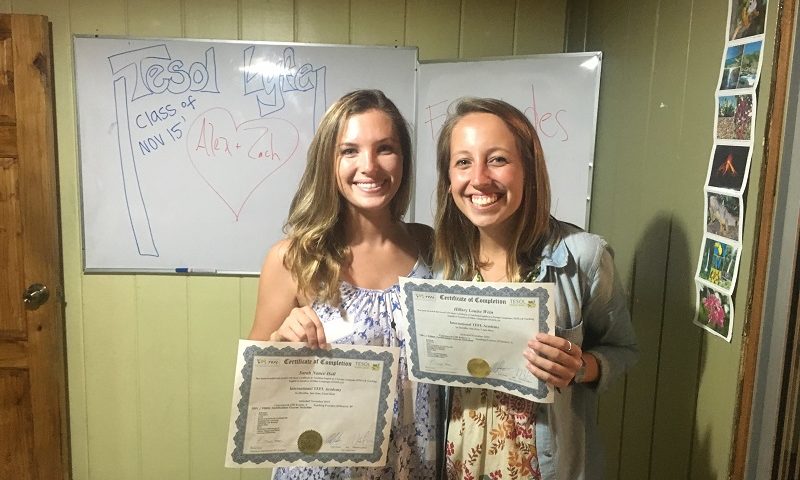 Sally Hall took the TEFL course in Costa Rica in November of 2015 and, after traveling the country for a month, starting working at a private high school where she is currently teaching. Sally recently caught us up and told us about what her year in Costa Rica has been like!
Tell us what's been going on since you graduated!
I finished the TESOL course in November of 2015. Soon after, I secured a job that began in February of 2016, and in the meantime, I had the opportunity to travel around the beautiful country of Costa Rica. Some of my favorite spots I visited were Puerto Viejo, Cahuita, Punta Uva, Tamarindo, Volcan Arenal, and Samara. Bonus fun memories: Letting a Tica lady dye my hair orange (on accident), taking in a cat found in my closet, winding up in a neighbor's home that collects materials from the earth and uses them to paint (pictured below).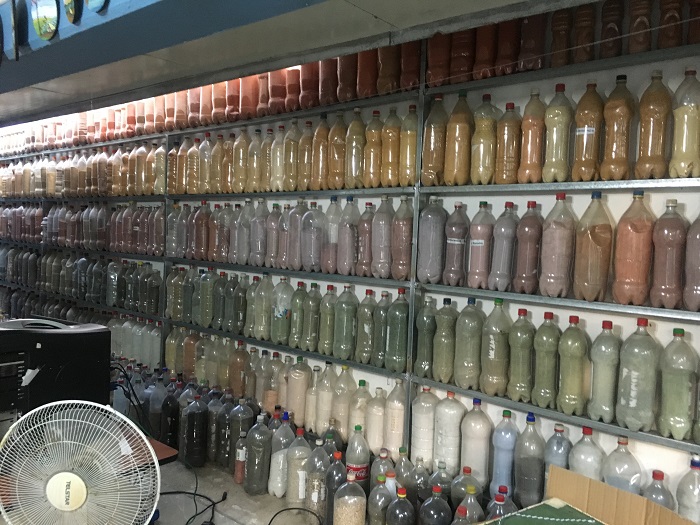 I am currently teaching at a private high school on the campus of EARTH University, which is located on the Caribbean side of Costa Rica. I feel very lucky to be in such a beautiful area surrounded by a new, exciting culture. Teaching high school has proven to be a healthy challenge that I enjoy taking every day. The TESOL course was extremely helpful in preparing me for what I now experience in the classroom. I have lots of resources that I frequently incorporate and the staff still helps me with questions I have to this day.
What was your initial experience like adjusting the the Tico culture when you first arrived?
I loved living with my Tico family in Barva [during the course]. They were hilarious, adorable, and kind. I really appreciated their humbleness and how naturally they welcomed me into their home. I saw first-hand the importance of family in Latin America as I attended my family's family birthday parties, memorial services of loved ones, and dinner parties, even though I wasn't technically a family member! It was an awesome experience. I still keep in contact with my host family and visit them even 10 months later. They will always hold a special place in my heart.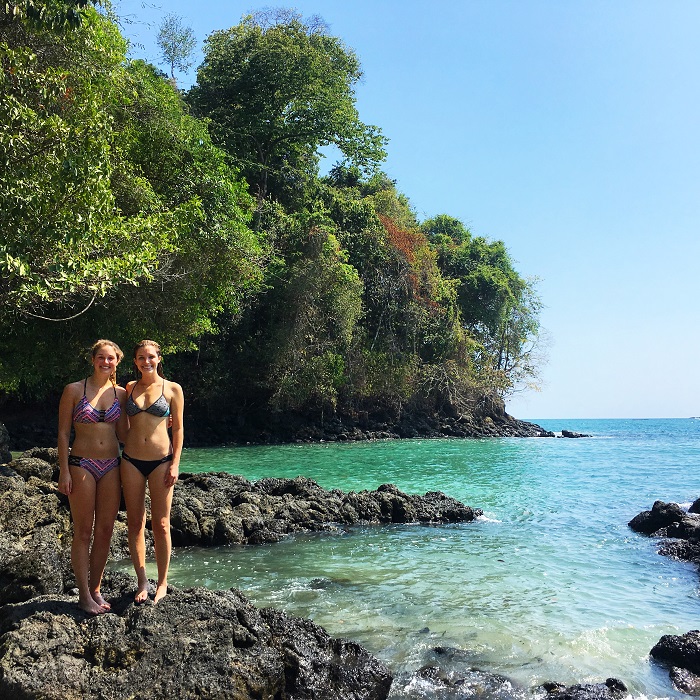 Do you have a favorite Tico dish?
My favorite dish in Costa Rica is Gallo Pinto. I originally wasn't the biggest fan of pinto, but after a month or so, I couldn't imagine breakfast without it! There are a couple of sodas [small convenient store] around Barva where you can find pinto in the mornings, but nothing beats the pinto cooked by your Tica mom! Also in Barva is a delicious crepe joint called Cafe Marfil that is a great spot to grab a snack and do your homework. Lastly, you can't miss the incredible Dulce de Leche empanadas baked fresh at the food stand across the street from school.
How was the job search after you graduated?
My experience in getting a job was exciting and relatively simple. The opportunities in the city offered less hours than I wanted, so I went outside of the city. Because of this, there are not many native speakers in the area, and the schools were eager to have someone native in their school. I am currently working in a small town in Limon and absolutely love it. I feel this opportunity has allowed me to fully immerse and challenge myself everyday. It is a really special experience being an English language teacher. Not only do your students learn from you, but you learn so much from them too.
Living in a small town has also allowed me to improve my Spanish greatly. I moved here knowing very little Spanish, so I immediately got a tutor for 2 mil, aka $4!! It was so cheap and definitely worth it to get the base knowledge. In my experience, I have realized the importance of making the effort to have conversations with native speakers of Spanish in order to learn. Although you live here, you will not learn without putting forth the effort.
A lot of perspective students are curious about what there is to do in Barva outside of class, do you have any suggestions?
My favorite thing to do in Barva is walk around and check out the coffee farms and natural beauty. Barva has some of the best weather in Costa Rica, so spending as much time outdoors is a must! Volcano Barva is right nearby and there are hikes and waterfalls that are easily accessible. The bus system is reliable and cheap, so If you want to pop into San Jose for the day, it takes around an hour by bus and costs about a dollar. Barva's central location, natural beauty, and perfect weather make it one of the best places to live.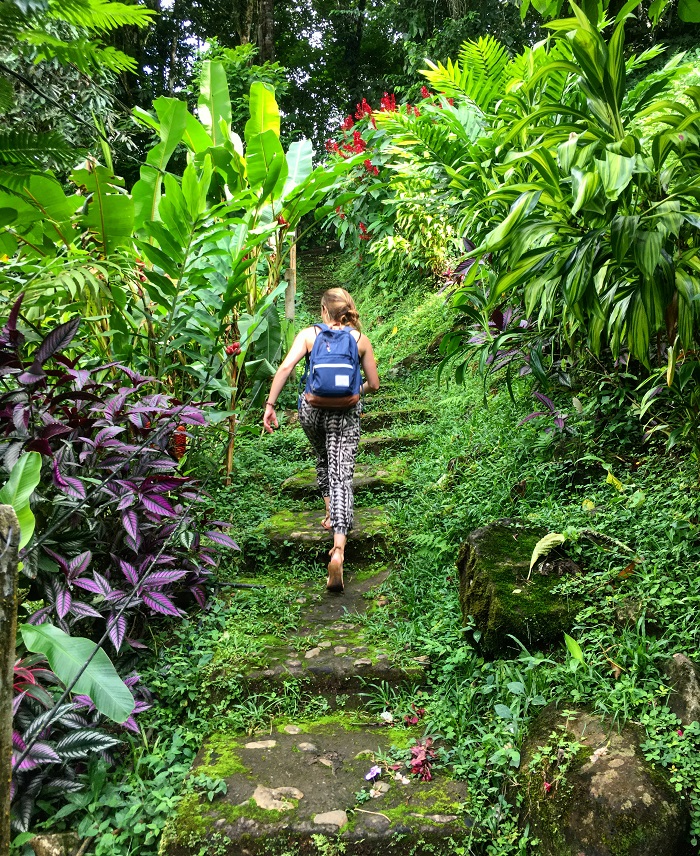 Do you have any advice for anyone thinking about getting a TEFL certification abroad?
Do it. People don't regret the things they did, they regret the things they didn't do. My experience here has been the one of the most formative experiences of my life, and I wouldn't trade it for the world. The family and memories I have made here are ones that I will carry with me for the rest of my life.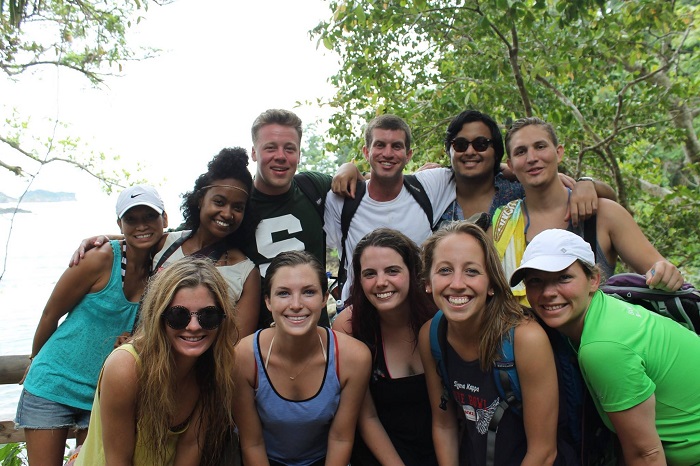 Interested in getting TEFL certified? Comment with your questions below!