Reminding Kids to "Reach for the Stars" with a Greenheart Alumni Grant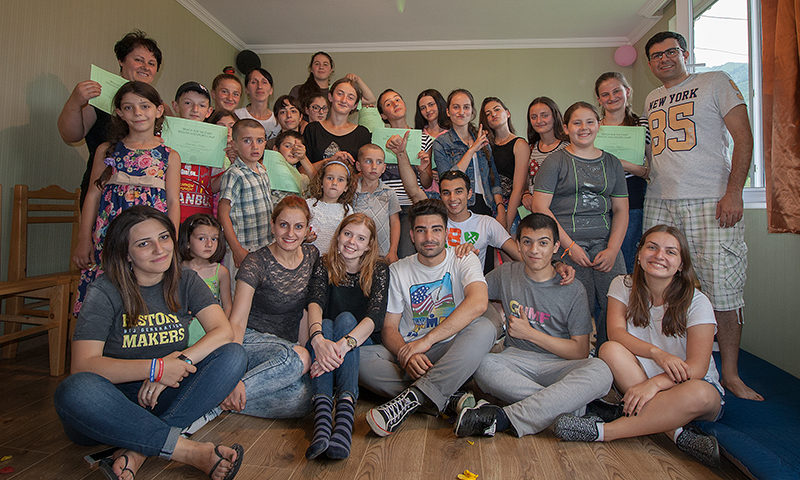 Rachel Hardgrave, a Greenheart Travel alumna English teacher on our previous program in the Republic of Georgia, shares her story on successfully hosting a camp for children in the Etseri village with the support of the Alumni Greenheart Service Grant.
If you have ever accomplished something in your life worth being proud of, you know it does not come easy. In its dream stage, it might have even seemed as impossible as touching a star. That is where we came up with the name for our camp "Reach for the Stars." For kids living in Etseri village, a very remote mountainous region in The Republic of Georgia, the only reachable goal might look like starting a farm, raising children, and remaining in the only house they've ever known. 
Our team of eight internationals from Tbilisi wanted to share with these kids that dreams are only unreachable if you never take a step towards achieving them. We were a mix of high school and university students from America, Iran, Egypt, Georgia, and Iraq. It was quite a diverse group but we were united by our mission. After countless hours planning meetings and supply shopping trips, we were ready. But would everything go as planned?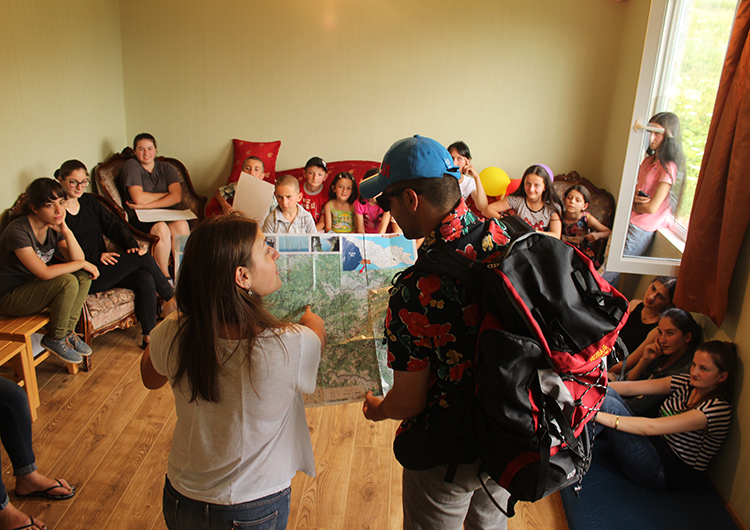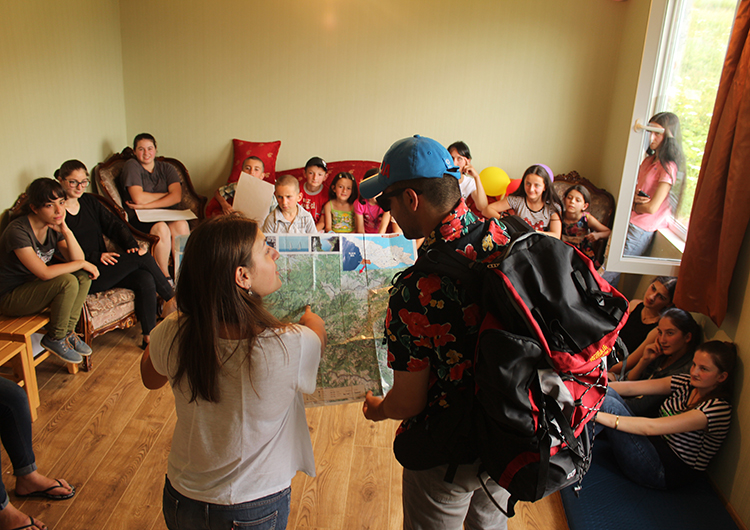 We slept on the train, sang on the bus, and finally reached our last stop. We couldn't have imagined bigger mountains or a more beautiful landscape surrounding us. After arriving to the guesthouse, we quickly blew up balloons, decorated the main hall, arranged supplies, and waited patiently. A few kids slowly trickled in the first day and by the last day we nearly couldn't fit in one room. 
Our days started with student introductions, songs, and skits, continued with English class, and ended with games, all centered around dreaming big and never giving up. Of course, we had a few hick-ups: a broken down car on the way to the village, stormy weather, forgotten supplies, and a shocking stove. I mean literally, we all walked around in rubber shoes for several days because the stove shocked us a few times while we were cooking. But all in all, our message was clear. We hope we touched a few hearts and inspired them to work towards their dreams.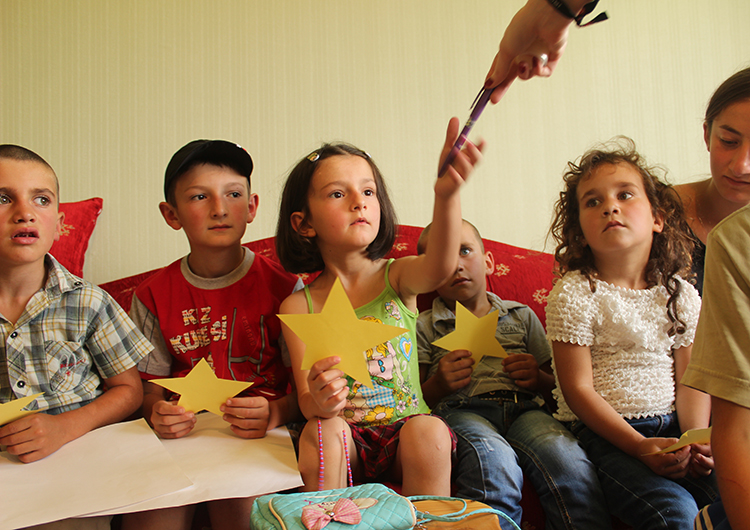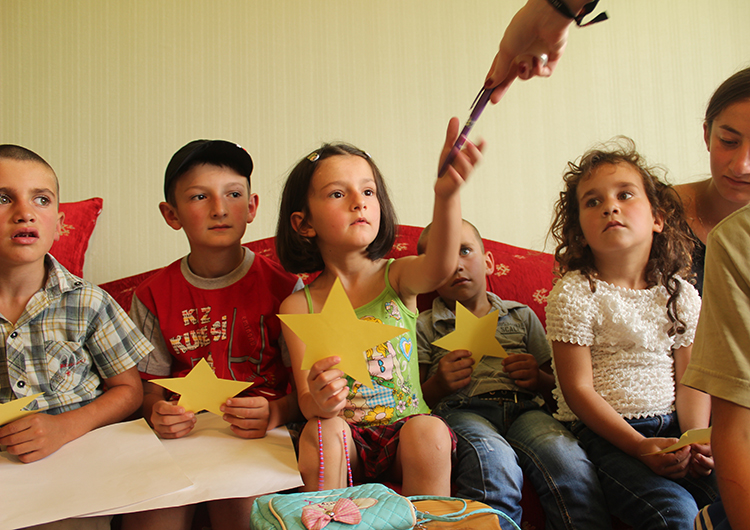 On the last day we all shared personal stories with our students about either dreams we had and accomplished or dreams that we currently have and are working towards. We distributed yellow star shaped cut-outs and asked everyone to write down their dream. The window soon accumulated dozens of tiny stars with huge dreams written on them.  After our closing ceremony that day where we listened to presentations given in English, distributed diplomas, and popped balloons full of candy, we were invited by our students to their school for an epic game of "ball in the circle". We left shamefully as some of our over 6 feet tall boys were destroyed by the might of the village girls who train by milking cows and carrying water. But our hearts were full. 
We left Etseri the next day almost in tears, but we know that it was only "see you later" and not "goodbye". Our host at the guesthouse we stayed in cheerfully invited us back to continue our work and relationship with the children he dearly loves. We could never refuse the fresh mountain air, stunning views, historic castles and towers, and the chance to encourage kids again. 
It was also a big lesson for our team in working together, planning ahead, and leadership. Our message encouraged our hearts since we too have dreams that seem unattainable. We know not only the kids in Etseri need to hear it but everyone in whatever kind of situation they might be in need to be reminded: reach for the stars and never give up on your dreams!
Check out this video for highlights from the "Reach for the Stars" camp: