Is It Safe to Send Your Child to Japan?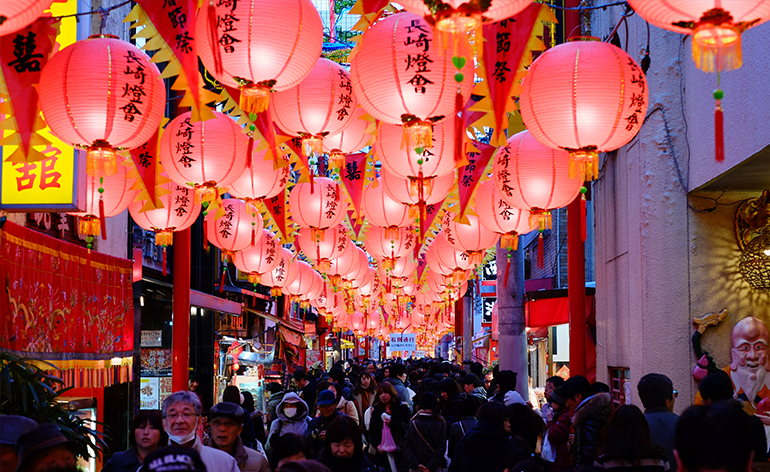 So, your teen can't stop talking about Greenheart Travel's Teen Summer Language Camp in Japan (and high school abroad). They can't wait to dive into an arcade to play Taiko no Tatsujin or find their perfect bubble tea spot.
And your biggest question?
Is Japan safe?
We understand why you're asking. Whether it's through the narrow streets of Florence, Italy or the coast of Chile, safety is an important topic to consider before going on a program. Especially when sending your teenager across the globe, alone!
But before we gush about what a great program our Teen Summer Language Camp in Japan is, we have to be honest: we would never send our participants somewhere we would not go ourselves. We will continue to travel personally and professionally and many of us visit Japan frequently.
Of course, no matter where you are – even in your suburban neighborhood in Ohio – there is always a certain amount of risk in traveling.
Here are a few things to consider when wondering if Japan is safe:
By international standards, everyone is jealous.
Remember your question "Is Japan safe?"
Yes.
Japan overall is an extremely safe country, in many respects actually far safer than the United States. So safe, that in fact it was ranked the "safest country in the world." Why? One writer has some reasons.
There is no Department of State Warning against Japan.
The U.S. Department of State does not have any warnings or advisories for Japan. Even so, Greenheart Travel recommends our students enroll in the STEP program through the US embassy to receive alerts in case of emergency.
Just to give some perspective, the United Kingdom has a travel alert about the United States right now. They warn UK citizens traveling to the US that gun violence is common, hurricanes are a problem, and there is a general threat of terrorism. The moral of the story is that from a distance, looking only at news reports and reading your own country's travel advisories, foreign countries look much scarier than they actually are.
In case of emergency – we've got you covered.
Greenheart Travel programs include 24/7 local and long-distance emergency support.
Plus, our local staff have evacuation plans in place for all major threats – not only potential military escalations with North Korea but all manner of disasters such as typhoons, earthquakes, etc – so you can rest assured that in the unlikely safety event, we will take the necessary steps to ensure student safety.
We recently hosted a webinar about safety & security abroad.
Remember, you should treat Japan like anywhere else. You should expect the best, but always be aware and trust your gut. It is ultimately your decision to travel, and with the trust and support of an organization like Greenheart Travel, we hope you will feel comfortable doing so.
We firmly believe that travel and cultural exchange bring the world closer together, person by person. Now is exactly the time we need the type of cross-cultural communication our programs provide.