What to Know About Studying in a Bachillerato Program in Spain as an Exchange Student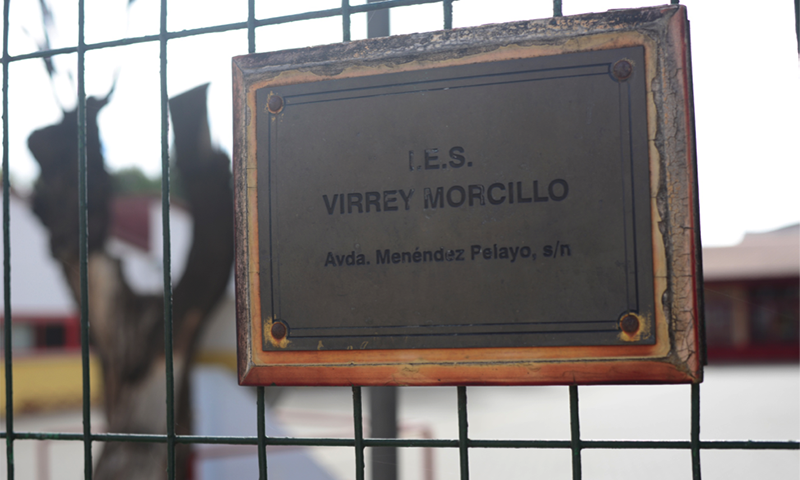 High school in Spain in many ways represents the culture of Spain. The same as school in the United States. School in Spain is effective and minimalistic. It accomplishes what needs to be done in a manner that is much less grandiose; it's an accurate representation of Spanish efficacy.
It's a little tricky to navigate at first, especially for exchange students but I believe that ultimately, it's a very positive educational experience. There are some key differences you should be aware of, and I'm going to try to outline them for you here.
I think knowing a little bit about the school system will help anyone who's going to be studying in Spain feel more comfortable in their new home.
Academic Differences Between Spain and the U.S.
Attending school after a student turns 16 years old is not mandatory in Spain. At this age, it's common to enter into technical programs or simply stop with their education. So, when you are either in 1st or 2nd bachillerato (equal to junior and senior year in the U.S.) it is assumed you have interest in your own education as no one is making you attend classes.
For example, attendance isn't mandatory if you want to pass your classes you go to school. The classes are presented in a similar style to university classes. The teachers come into the class and lecture for an hour, assigns homework, then leaves. The student is responsible for taking notes, finishing homework and studying for exams.
It requires a lot more initiative on the part of the student than in the U.S. The exams are difficult and the students are expected to prepare on their own. It's a little more minimalistic and to the point than school in the U.S. but I think this system is equally good, if not better.
Lunch and Breaks in a Spanish High School
School in Spain is only six and a half hours, and because of this, lunch isn't eat at school. School finishes at 2:30 p.m. and families usually eat at about 3 p.m. There are two breaks during the school day, one at about 10:30 a.m. for about 20 minutes, and another at about 1:15 p.m. for 10 minutes. Everyone brings a sandwich for a snack which is eaten during the first break of the day. The school has a cantina which sells sandwiches, candies and soda.
During both of the breaks students are allowed to leave the school campus. Often, we leave to go talk with students from the other nearby school or to go to the nearby restaurant.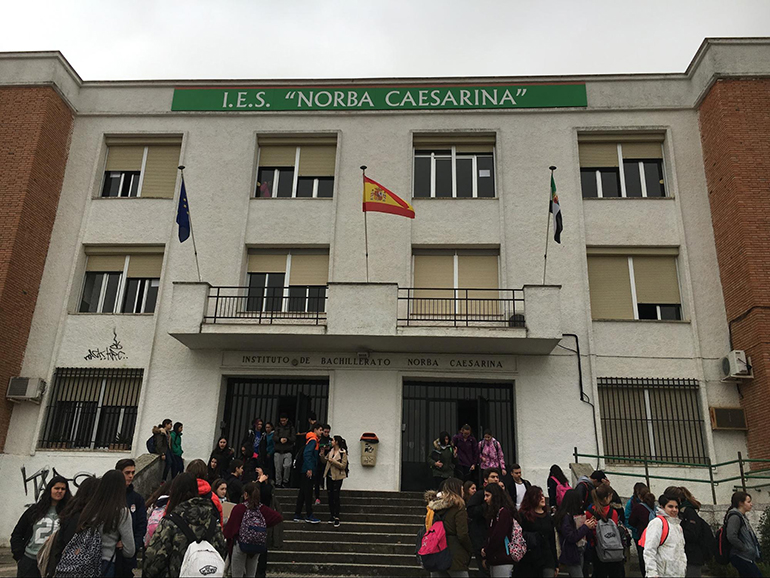 De-Mystifying Bachillerato
The Bachillerato program is what Greenheart Travel students will be entering into when studying in Spain. The 1st Bachillerato is the equivalent of being a junior in the United States. And 2nd Bachillerato is the equivalent of being a senior in the U.S.
Before Bachillerato is 1st-4th ESO which is equivalent to 7th through 10th grade. ESO is obligatory, Bachillerato is not.
When you enter into the Bachillerato program there are two options in my school, humanities and sciences. Some of the other schools in my town offer different programs such as fine arts, but mine only offers these two. I'm in the humanities program. The program that you choose for Bachillerato limits what you can go on to study in a Spanish college.
In short, school in Spain is a unique experience that in many ways is similar to school in the U.S. It's something that I'm am confident anyone can catch onto easily. Going to school in Spain is a very important part of the education experience. It has furthered my knowledge of Spanish and the culture of Spain in a way I never thought possible.
About the Author:
Martin Tomlinson is 16 years old and lives in Overland Park, Kansas. His was inspired to study abroad in Spain because he feels "it is important to be a global citizen. Experiencing a different culture not only helps me understand it, but also helps me examine my culture and examine my views in deeper and more meaningful way. I want to become the most understanding person that I can possibly be." Follow Martin's adventures on our blog! 
Ready for your own academic experience in a Spanish high school?!