Travel is Not a Vacation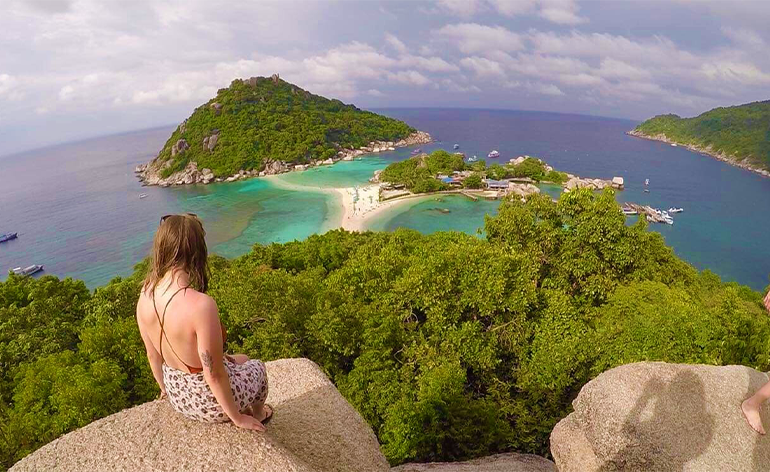 At least, it isn't for me. In November of 2018, I travelled to Thailand with the help of Greenheart Travel and their Marketing Internship in Thailand program. I currently work five days a week at Rescue P.A.W.S., an amazing animal welfare organization based right outside of Hua Hin, Thailand.
It goes without saying that I came to Thailand to travel and explore a part of the world that I had never seen before. However, I think that I am one among many who underestimated the amount of work that comes along with an experience such as this one. I have met quite a few people who've come to Thailand to work, expecting their time working here to be significantly different from their time working back home. Truthfully, it isn't. Working full-time in a different country is still working full-time. Some people don't fully understand this until they get settled into their jobs abroad – I've come across a number of expats who quickly became disappointed with this reality and left their positions abroad soon after acquiring them.
That being said, I am absolutely in love with my life in Thailand and I have zero regrets about travelling here to work! I love my job so much that I've even chosen to stay a few months longer than I had originally planned. The idea of going back home breaks my heart and it remains months away.
My days at Rescue P.A.W.S. are never monotonous or repetitive. Everyone who comes here as an intern gets the advantage of being able to employ their skills however they choose, which isn't all that common when starting a new job. I get to use my experience as a photographer and artist almost constantly, taking photos for Rescue P.A.W.S.' social media and website and getting to design new merchandise. On day one, the first questions I was asked were, "What ideas do you have? What do YOU want to do at Rescue P.A.W.S.?" I shared my ideas and I was told to roll with them.
Although I spend much of my time working, I do make an effort to see what I can of Thailand on the weekends and to take a few days off every month to do some travelling. This routine is one that I love: getting to explore the country on my time off but still having a home in Thailand to go back to once I'm done. I've visited the gorgeous multi-tiered Erawan waterfalls, walked through Bangkok's busy streets, and gotten my Advanced Diving Certification on the island of Koh Tao. Closer to home, I've seen wild elephants at Kui Buri National Park, explored the otherworldly Cave Temple at Sam Roi Yot National Park, and gone camping by the ocean at Pran Buri National Park.
When I'm not working, I have incredible opportunities to see what I can of this beautiful country. However, I work a lot. If you come here to work, don't expect your time working here to be ultimately different than your time working back home. If you come to Thailand to escape, your problems will follow. If you come here to heal, I promise you will. I've heard it many times and if you come to this awe-inspiring country you probably will too: Thailand doesn't give you what you want, it gives you what you need. I can say with a full heart that I've gotten both.
Michelle Caron-Pawlowsky, from Canada, is a Greenheart Travel First Time Traveler Scholarship recipient. Learn more about Greenheart Travel's scholarship opportunities to help you travel for a change!