Jumping into the Unknown: A First Time Traveler Excitedly Awaits Spain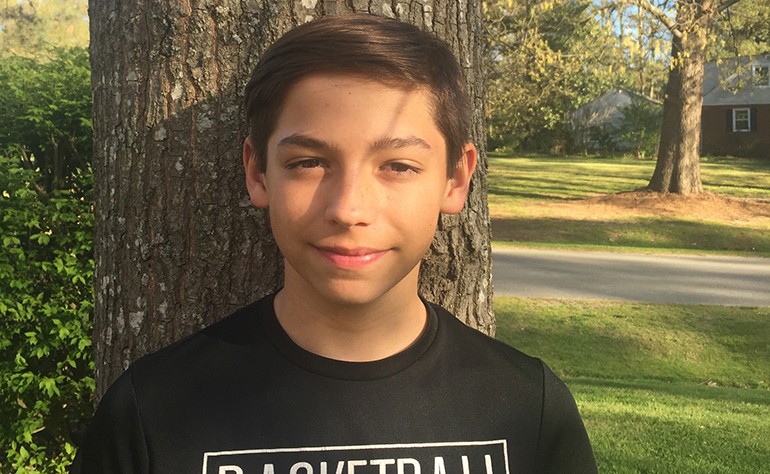 I am a rising 9th grader from Virginia with a desire to learn and understand the Spanish culture. I will be leaving for Salamanca, Spain, as part of the six-week Summer Language Program starting in June.
Here's what I'm expecting from my first trip abroad:
Preparing, both physically and mentally
I have begun preparing for my trip in many ways, both physically and mentally. Mentally, I have started by pushing aside all the scary thoughts of what could happen. I think of all the positive aspects and the pros instead of the cons.
Now, to be truly ready, I have run scenarios to include what to do to be safe and how to counter being homesick. Reading the blogs and stories of what others have done and what has and hasn't worked has definitely helped to make me feel more prepared.
I also find it helpful hearing what to bring and what not to bring. I am planning on traveling light and taking every challenge as a new experience to remember.
What I'm looking forward to the most
I am looking forward to seeing first hand how day-to-day life in Spain is different. I love soccer and getting to play soccer in Spain will be amazing.
I am really excited to taste all the new and different food. I am also really curious about how my host family will be and how I will fit into the family. I am able to adjust, to change and embrace the difference.
My goals while abroad
While in language classes, my goal is to get a real and intense understanding of the Spanish language, culture and history. Learning Spanish in a classroom and also using it in the community and part of my day-to-day life will make it real.
Right now Spanish class is more of a superficial experience. My hope is this trip will make it a part of my life and connect in some real and deep ways I cannot even imagine now.
Awaiting delicious Spanish food
I am so so excited about the food (almost as much as the soccer)! I really want to try anything that Spain throws at me. I love food and adventure, so what could be better than a country known for delicious food that I may never have a chance to try otherwise?
I have had paella (a Spanish rice dish) here in the United States, but imagine it will not be the same. I love seafood, pork, garlic, all vegetables… Well. Everything except coconut. So, Spain here I come and I am ready to try (and maybe love) any food!
What I will miss the most
I am going to miss my family and our dinners together. We have big dinners every Sunday with all of our friends and family. I will miss that! My family, friends, community and local businesses came together for a fundraiser to help me make this dream happen. They are awesome!
It will be hard at first when my everyday routines are replaced with everyday new adventures and challenges. I will miss all my friends and our time together. I will also miss going to our roller coaster and water amusement park only 40 minutes away. I go often with my family and friends!
This will be the best and most exciting trip I will be doing on my own!
Thank you to Greenheart Travel, my family, community and local businesses (Third Base Grill, New Kent Winery, Colonial Kitchen Restaurant, Food Lion, O'Charley's Restaurant, Bohannon Law Firm and T. Scott Renick Attorney) for making it come together and supporting me!
James DuVal, from New Kent County, Virginia, is a Greenheart Travel First Time Traveler Scholarship recipient. Learn more about Greenheart Travel's scholarship opportunities to help you travel for a change!
Are you also a first time traveler? Spain may be the place to start your adventure!