How Alvaro Taught in Vietnam AND Myanmar with Greenheart Travel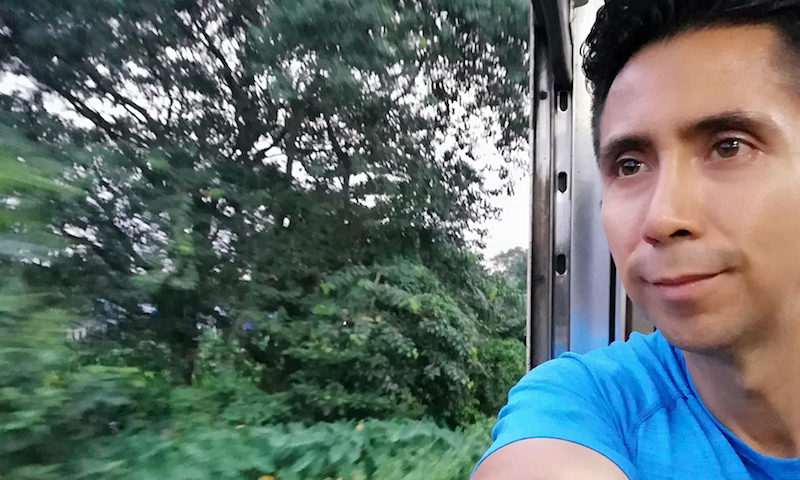 In an alternate reality, this would be my last blog post.  I would be writing it from the comforts of my own bedroom back in Pennsylvania, I would be reflecting on my experience in Vietnam, and I would be documenting on how the 'readjustment back to normal life' in the United States is going.  However, this reality is much different: I am writing to you from a very empty apartment in Yangon, Myanmar, and I am a couple of days away from starting my new teaching placement opportunity.
You're teaching in Myanmar now, following Vietnam! What was the process like for getting a new contract in Myanmar through the program?
Honestly, it was way easier than I was expecting it to be.  But, as with most things, a fair amount of advance notice is both important and necessary.  About 2 weeks before my teaching contract in Vietnam came to an end, I reached out and inquired about where I could go to teach next.  I originally wanted to do Thailand, however I would have to wait until October.  Since I didn't want to wait that long before teaching again, I asked if there was anything available sooner.  Myanmar was the answer.  Once I confirmed that I would be interested in pursuing an opportunity in Yangon, Myanmar, the staff worked towards finding me a place of employment, and they even had an office with accommodations in Yangon that I would able to stay in while I found an apartment.  Best of all, I didn't have to pay another fee for a new job placement in a new country.
I was so excited to find out that the fee for the Vietnam program was a 1-time cost and I didn't have to pay anything again to move to Myanmar for another placement.
This meant that I would have the ability to jump around all over SouthEast Asia, where Greenheart Travel has programs, and they would help me find employment at no extra charge!
Tell us more about the transition; where are you living and teaching?
I am currently living in a neighborhood called San Chaung in Yangon.  It is about 2 kilometers (approximately 1.2 miles) from the famous Shwedagon Pagoda.  The apartment that I am living in didn't come furnished, but I have all the bare necessities to get by.  It is a very densely populated residential neighborhood, it is very safe, and everything that I need is within walking distance.  Aside from the occasional howling of the street dogs, who don't bother anyone and generally shy away from people, the neighborhood is quiet.  I am extremely excited about my new teaching opportunity here; in Vietnam I was teaching 7 -10 year old learners, and now I will be teaching an IELTS level course to young adults and military administration personnel.  Don't get me wrong, I loved teaching the young learners, and it was extremely rewarding, but the fact that I have been given the opportunity to teach something so different, and to a class that has a different level of intrinsic motivation is fascinating to me.  I cannot wait to start!
How are Myanmar and Vietnam different so far?
I think that the obvious thing that will stick out to any visitor is that Vietnam is definitely ahead of the curve in regards to business, financial, and infrastructure development.  However, I feel like Myanmar is richer in culture; you will definitely see a bigger range of cultural diversity here, and the religious presence is very palpable.  With that being said, I think it's important to take into consideration that, as I write this, I have only been here 2 weeks and my observations are basically limited to what can be seen on the surface.  But I know that as more time passes by, and once I start my job, there will be other differences that will be evident.
What is your favorite thing about Myanmar?
So far, my favorite thing has to be the people.  They are so genuinely friendly and have this sense of calm to them – I always feel safe.  The next thing would be the food; since there is a big mixing of cultures, you can definitely spot the Thai and Indian influences.  I would also say that I like the sense of discovery one can have by wandering the streets and by talking to people.  Let me elaborate: you won't find everything you're looking for on Google maps because most things are not listed.  This makes for a great experience for those that like wander, explore, and accidentally discover hidden gems.
So far, I'm loving the experience in Myanmar.  I've talked to many expats around me, and I feel like I've made the adjustment in a fraction of the time that it usually takes others (I've gathered this from several conversations that I've had).  I'm not anything/anyone special.  I am just a regular person, who has a sense of adventure, and who can appreciate the small blessings in life.  Yes, it helps that I don't form any expectations in my mind, that I actively seek out social events, and that I re-frame everything in the best positive light, but all these characteristics require zero talent, and only a small bit of effort on a daily basis.  After all, when I think back to my original goal of being able to help people, I couldn't be happier doing what I'm doing, and I have Greenheart to thank for presenting me with my past, present, and future opportunities here in Southeast Asia.  The road ahead is not 100% clear, but with their help and support, it is definitely bright!
Alvaro Zumaran, from White Plains, New York,  is a Greenheart Travel First Time Traveler Scholarship recipient. Learn more about Greenheart Travel's scholarship opportunities to help you travel for a change!
Interested in moving around SE Asia and teaching in multiple countries? We can help with that AND you only have to pay a program fee once! Learn more here: