How to Live Overseas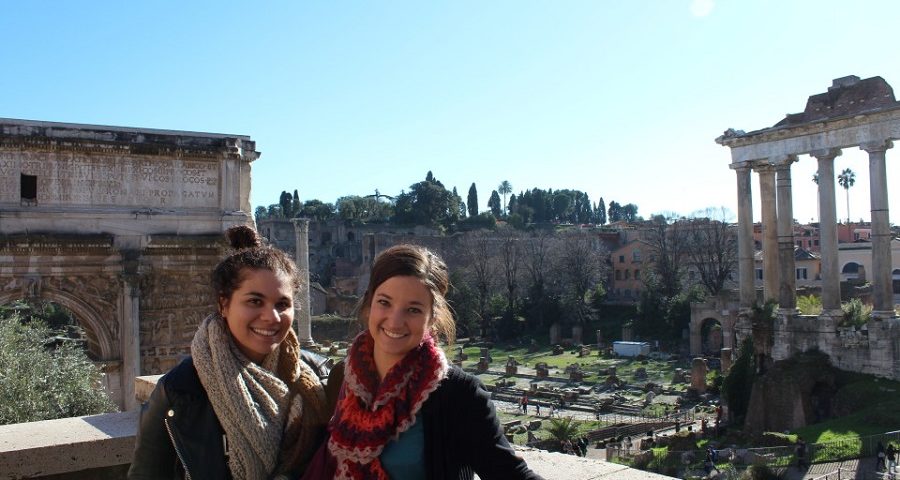 You've spent your entire life in your home country, and as great as it is, you can't help but wonder what else is out there in the world. In our increasingly globalized society, exploring foreign lands is easier than ever. You don't have to just take a vacation–you can immerse yourself in a new culture for weeks, months, or even years.
Teach English in a School
Native English speakers have an incredible advantage in the world. If you were born in the US, Canada, South Africa, the British Isles or down under, you learned the world's most important language without even trying. English is the language of global travel, commerce, and education. With mastery of the English language, people in non-English speaking countries get a huge leg up in the work force. That's where you come in! You don't have to be a certified teacher back home, and you don't have to want to be a career teacher. With your native speaking skills and the proper training, you can make a positive impact on the lives of your students, while earning a living and experiencing life in a foreign country. You can teach abroad for 3 months, a semester, a school year, or 15 months!
Teach English in a Homestay
If you're not ready to stand in front of a classroom, or you're looking for an even more immersive experience, teaching in a homestay is a great option. You'll move in with locals and become a part of their family, learning about their culture, language, and customs. For 15 hours each week, you'll work with them to improve their English skills, and in exchange, they'll give you a room in their home and homecooked meals. In your free time, you'll travel and explore your host country! These programs are shorter-term (1-3 months) and are a great way to try out teaching English!
Volunteer Abroad
Teaching not your thing? You still have options to experience a foreign culture and get a taste of life abroad, while contributing to your host community. Whatever cause you're passionate about, there is a volunteer abroad program for you. Love animals? You could volunteer at a dog rescue project in Thailand, or a bird habitat restoration in France. Interested in community development work? Spend some time working with a community in rural Kenya. Environmentalist? Lend a hand at a sustainable development project in the Peruvian Amazon. All of these programs offer an enriching experience abroad, and will help you develop skills to carry back to your workplace in your home country. You can volunteer for as little as a week or as long as 3 months, and there are year round start dates to suit your schedule.
 Work Abroad
Don't want to teach but looking for some income to fund your travels? Working abroad in Australia and New Zealand offers young people a chance to experience life in a far-away society, without the language barrier of English teaching destinations. You'll work for up to a year, usually in tourism or bars and restaurants, and travel this beautiful continent as a local, not a tourist.
It's a big world, and now's the time to see it. Contact us to get started on your adventure abroad!