Making the Most of Solo Travel: A First Time Travelers Perspective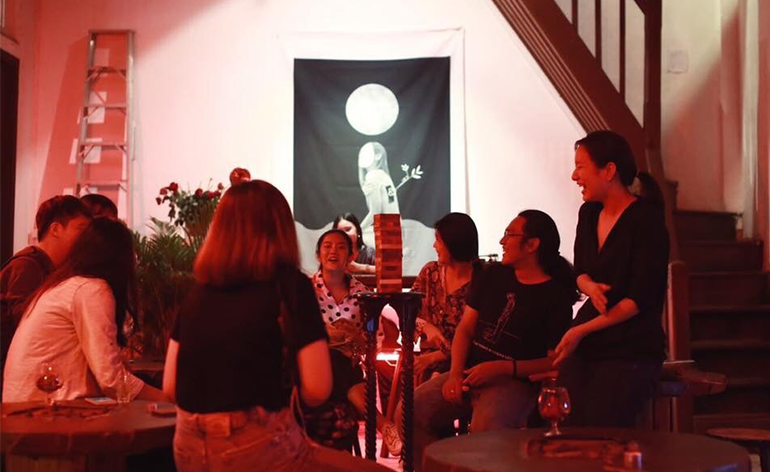 Before I came to Thailand, well before I even committed to the idea of it, I hung my finger on the travel trigger. Mostly the idea of being alone terrorized my thoughts- I had no clue what it would be like to take care of myself without my community of friends and family.
After moving into my new apartment in Bangkok, it was everything I could do not to close the curtains and wash out the overwhelming colors and noises that loomed on the other side. The wet asphalt smelled a bit like an unchanged bandage, prik chee fah flakes felt like fireworks in my mouth, and sounds of the mouth lost somewhere between Latin and Sanskrit.
It wasn't just uncomfortable; It was a complete sensory overload.
But slowly, very slowly, you realize the unbidden encounters you come upon when you are alone. You start crossing the threshold between your door and an adventure even when it's not conscious.
One night, I left my room to visit the Bangkok Screening Room. I found the small, one-room theater online and thought it would be nice to walk into the city space for a while. It was a small step to make, but I had chosen to make it despite its modest nature.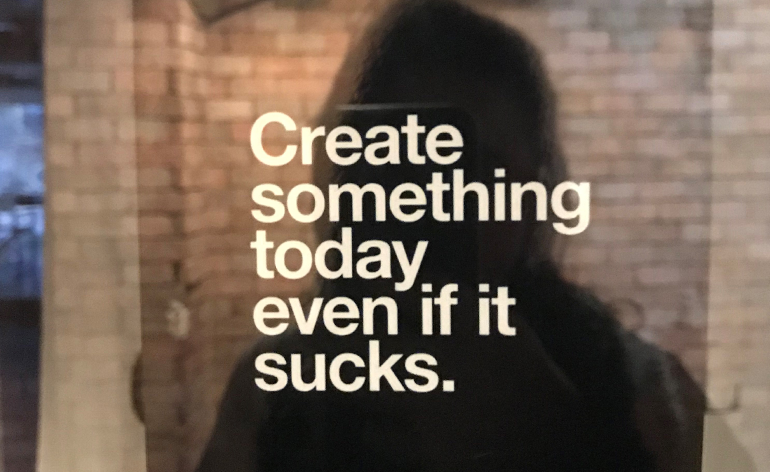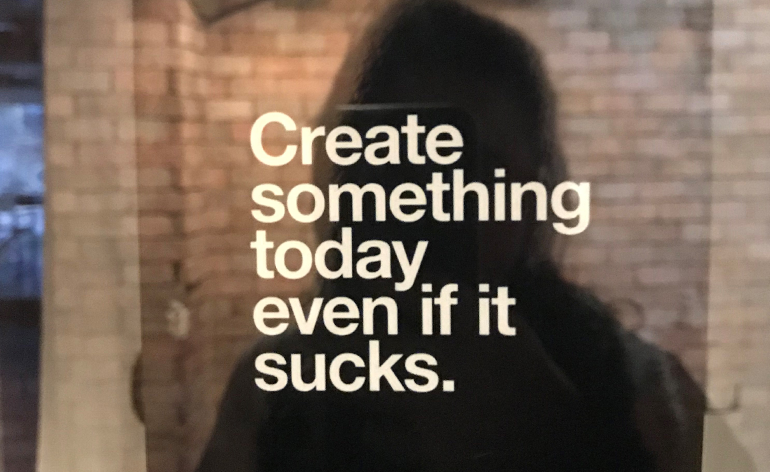 The theater had an unassuming door tucked deep into the cobblestone of a building right off the sidewalk. As I climbed the stairs, I passed a sign plastered on the door that read, "Create something today, even if it sucks" and grinned to myself. There was only one movie playing out of the four offered so I settled on, "Someone from Nowhere" and watched it alone in a velvet, padded theater with a glass of Elderflower tonic and a handful of popcorn. I stood up for the national anthem despite being the only one in the room, and I eagerly soaked in the English subtitles as they came across the screen. It was a quiet kind of revelment.
Afterward, I walked home in the drizzling streets of Bangkok, where black puddles looked back with the twinkling reflection of the street posts and an unexpected wash of euphoria came over me. A soft, familiar voice sang out into the air as if casting buoys into the night sky. "Like a river flows surely to the sea…" melodically sifted across the soi. It felt like I was inventing it, hearing it deep in the damaged recesses of my imagination. But it was there, "I Can't Help Falling in Love" drifted from the backlit windows of a bar called The Bitterman. Romance colored the street, filling dark spaces with its charm. I stood there on the sidewalk a bit dumbfounded in the serendipitous discovery of a song that seemed to illuminate the beautiful progression of self-discovery.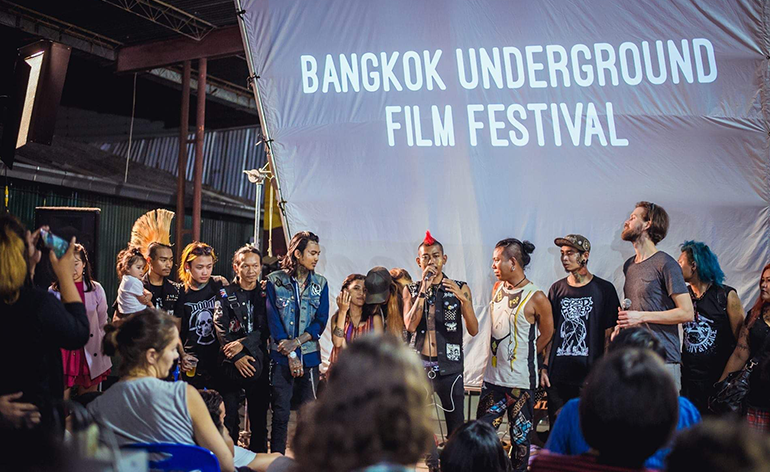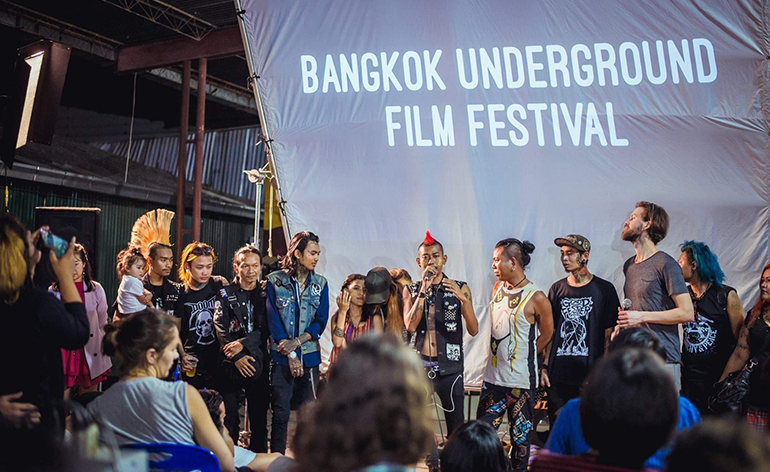 I could tell you about being pulled into the stands of a Muay Thai fight, or how I made momo dumplings at an impromptu dinner party fueled by Sing Sang and Beyonce. I could tell you how, in an attempt to find an art store, I wound up participating in a musical recital for children with Downs Syndrome. I could tell you about winning a free ticket to a touring Irish comedy show, the Bangkok Underground Film Festival, or the Holy Man that conned me into a generous donation of 200 baht. I could tell you about learning to play the harmonica or becoming a freelance writer or the unexpected joy I had when I found an English bookstore.
But instead, the culminating moment of all these "lonely" memories that I had can be found through Toxiphilia, a performance art experience, where heartbreak was told through the falling of Jenga blocks. Each time someone pulled out the foundation of the Jenga tower, they told a story of intimate misconnection. By the end of the night, an ode to Khalil Gibran was made as a room full of strangers and I took a shot to new beginnings, old love, and the destinations of solitude. It was here where I put the pieces together that life isn't revolving around the "big shifts" as often as you think and being alone isn't always lonely. Sometimes, you can walk home from the movies and fall in love.
Georgia Gazette, from Arkansas, is a Greenheart Travel First Time Traveler Scholarship recipient. Learn more about Greenheart Travel's scholarship opportunities to help you travel for a change!
Interested in having your own solo adventure in Thailand? Click the link below!