Announcing Our 2016 High School Abroad Scholarship Winners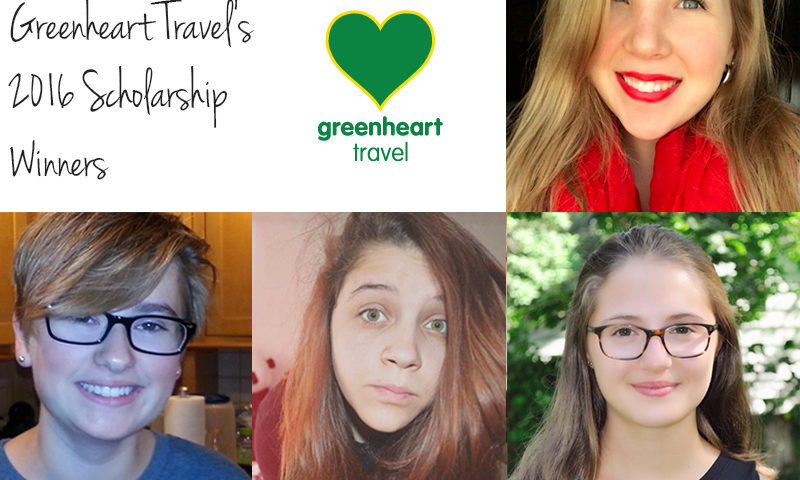 Studies show that only around 1% of students in the United States embark on a high school exchange program overseas, and we hope to grow that number in the years ahead. Making the commitment to study abroad, however, is no small feat. To help make these academic experiences open to as many students as possible, each year Greenheart Travel offers scholarship opportunities to high school students looking to study abroad.
With the start of the school year fast approaching, we are thrilled to announce the winners of our 2016 Greenheart Travel Correspondent and Global Explorer Scholarship awards for our High School Abroad destinations. Stay tuned for articles, photos and videos from them during their adventures abroad in the months ahead!
Meet our 2016 Greenheart Travel Scholarship Winners:
Cassidy Bopp, High School Abroad in Costa Rica
I am very excited to studying abroad in Costa Rica because I have never left the United States, and I know that there is a lot to experience apart from here! I can't wait to meet new kinds of people and try unfamiliar things, all while improving my Spanish language skills!
My number one goal for myself along this journey is to gain a better understanding of the culture in Costa Rica and to see more of the world, and really take it in and appreciate it to the fullest.
x
I am so excited to go to Spain because I want to experience the world and I want to be able to learn in ways outside of a classroom.
My goals are to become fluent in Spanish and make friends that will last a lifetime. I can't wait!
Kayla Trowbridge, High  School Abroad in Ireland
I'm thrilled to be able to travel to and spend nine months studying abroad in Ireland. I am  looking forward to being immersed in Ireland's fascinating culture and learning more about it's customs and history. I am so excited to have unforgettable experience during my time in Ireland.
While there, my goal is to create relationships that will continue throughout my life and develop a new understanding of the Irish culture.
Morgan Tucker, High School Abroad in Germany
I am excited to travel abroad to Germany, because I love experiencing other cultures. It reminds me that the world is a wonderful place that is meant to be cherished and explored.
One goal I hope to achieve while I'm in Germany is make friends that I will keep for the rest of my life. I also hope to learn about the Germans, and in turn, learn about my heritage.
Follow our scholarship winners during their travel adventures this fall, and stay tuned for more stories in the months ahead!
Have any tips for learning a new language and studying abroad? Share them below!