School Supply Drive for Orphans in Thailand: A Greenheart Service Grant in Action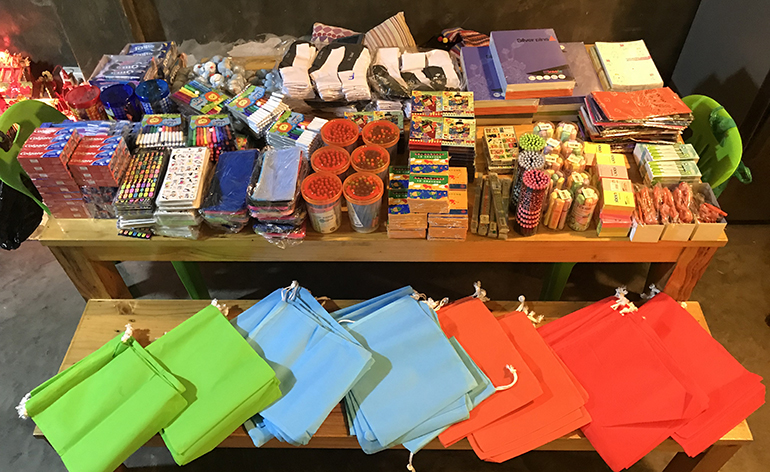 Greenheart Travel Teach English in Thailand alumna, Alex Oetzell, used a Greenheart Service Grant to create a school supply drive for orphans in Bangkok, Thailand, through the Baan Nokkamin Foundation. This was a project she did while also working full-time at a school as an English teacher.
After a lot of hard work, Alex was able to donate 53 backpacks full of art supplies, notebooks, pens, and toys to the children in Bangkok. The 53 bags of school supplies for all the kids all included school supplies like:
Pencils, pens and erasers
Small sharpeners
Scissors
Note pads and coloring books
Glue sticks
Colored pencils, crayons and colored pens
Socks and shoes
Toothbrushes and toothpaste
Snacks
Soap
Watch her video to learn more about Alex's Greenheart Service Grant project in Thailand!
Greenheart Grants are funds awarded to Greenheart Travel participants and alumni to use for community development projects in their host or home country. A Greenheart Grant is the opportunity to create, improve, or maintain a meaningful, community-focused project abroad or at home. Grant funds could be applied to supporting women's cooperatives, schools, community events, or environmental sustainability projects.
Thank you, Alex, for the impact you made on your community.