11 Tips for Getting the Most Out of Your Cultural Immersion Experience While Traveling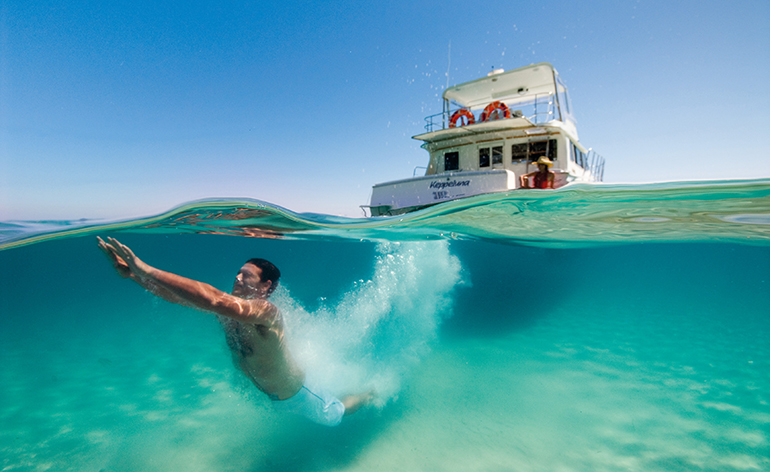 We took over GoAbroad.com's Snapchat to bring you three cultural immersion tips, but there's so much more to dive into! Getting intentional about experiencing the culture and learning about the people of your travel destination is the difference between a tourist vacation and getting a taste of life as a local. Whether you're a seasoned adventurer, or are about to take your first international trip, we're sure the tips below will help you jump into a full cultural immersion experience no matter where your travels take you.
Read on to learn 11 ways to get the most out of your cultural immersion experience:
1. Set goals for your time abroad.
We recommend setting realistic, reachable goals for your time abroad. Before you go, ask yourself questions such as, "Why exactly am I going overseas? Is this a career break or a career builder?"
Be specific with your goals. Make them meaningful, action-oriented and trackable. And take time to do a bit of reflection on those goals during and even after your overseas adventure. Learn more about what it means to set a S.M.A.R.T. goal!
2. Learn how to make a local dish.
Submerging yourself in a big plate of spaetzle is a great way to dig right into studying abroad in Germany. But, why not take it one bite further? Don't just try new dishes. Learn how to make them! It's the perfect opportunity to demonstrate a genuine interest in the local cuisine. Plus, you could impress your friends and family by bringing a taste of your experience abroad to the dinner table at home.
Our Greenheart Travel high school in Spain student, Louise Plever, learned how to make Tortilla de Patatas from her host mother. Check out her video!
3. Stay with a host family.
Feel more like a local by living with locals. Staying with a host family gives you an intimate glimpse of another culture, not to mention a second family! It's also one of the best ways to practice your language skills.
4. Be intentional about meeting locals.
It's all too easy to find yourself spending the majority of your time abroad with fellow, like-minded travelers, which is why it's so important to really be intentional about mixing it up and hanging out with locals. Make lifelong, international friends by seeking out activities such as group meet ups and language exchanges.
5. Join a club, a team activity, or participate in a sport.
Do you have any idea how awesome your students in Korea will think you are if you can do Taekwondo? Joining a club, team, or sporting activity earns you major bonus points as an educator overseas. It's a great way to mingle with members of your host community, learn about cultural traditions and get a little exercise at the same time.
6. Learn the language.
Whether you go abroad to specifically study a language or not, there will be plenty of chances to improve your fluency. Brush up on your Spanish-speaking skills by finding someone who wants to practice English with you in exchange. Learn how to write in Japanese by taking a class! Challenge yourself to communicate in French when ordering food at a bistro in Arcachon. Carry a notebook, jot down words you hear often but don't know, and then ask your native-speaking friends/family to help you converse with them.
7. Get off the beaten path and get lost.
Getting lost isn't all that bad. In fact, we encourage you to get lost! When you lose yourself in what surrounds you, you're often forced to think on your feet, get creative, interact with locals, practice your language skills, and wander up and down streets you may never have strolled upon otherwise. Just, maybe don't go down that really dark alley by yourself, okay?
8. Put away your phone – use a physical camera.
A huge part of traveling is the excitement of sharing the journey as you go. We get it. Having a smartphone to document everything you're seeing and doing on Facebook, Instagram or Snapchat is addicting and seemingly necessary. In fact it's so addictive you might even find yourself spending more time connecting to the world in your hand than to the world around you. We suggest putting away your phone when you're out and about. Use a camera instead. Snap as you go and upload later!
9. Become a regular at your favorite cafe.
Living in an unfamiliar place can feel lonely, even isolating at times. Having your "go to" spot helps. Becoming a regular at your favorite restaurant, bar, or coffee shop not only creates a sense of belonging, it's also a foundational aspect of community integration. Before long your order will be ready the moment you step in or sit down, and a familiar smile will be served alongside your caffè macchiato.
10. Go to a local market.
Stepping through a bustling street market abroad can be a very overwhelming, stimulating, and thrilling hit of the senses. Markets are such a central part of life in various countries; to not frequent such a place would really be missing out on the daily interactions that happen in your host community. Try the local cuisine, practice your language skills and take in the sensory experience. An added bonus is you'll likely still get offered free samples!
11. Take public transit.
Hop on a tuk tuk in Bangkok. Ride on a rickety train around Yangon. Mind the gap before boarding London's Underground. Take a cable car in Medellin. You'll be surprised how different your perspective of a city or country becomes after taking public transit. It's a great way to learn how to navigate a new location, chat-it-up with locals, and it's almost always the cheapest form of transport.
We're excited for you to have your own transformative, cultural immersion experience, and we hope these tips help you get the most out of your time overseas. Follow us on Snapchat (@greenheartravl) for more insight on all things cross-cultural, and to learn more about our latest program updates!
What would you add to this list of cultural immersion tips? Tell us below!