A First Time Traveler Anticipates Her Time in Japan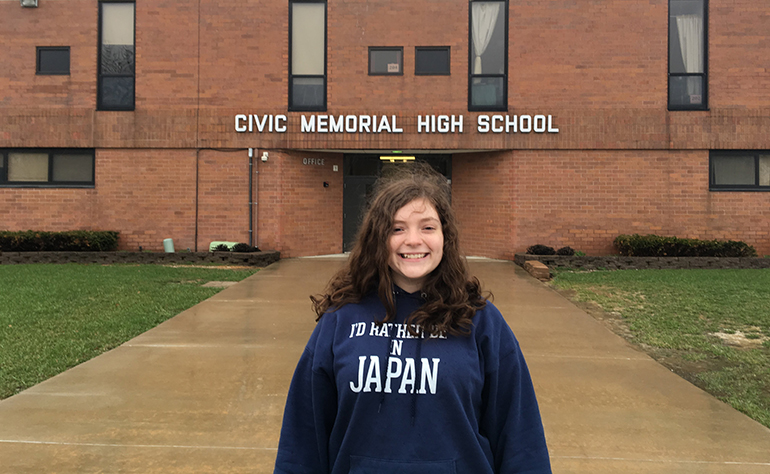 I first presented traveling abroad with Greenheart Travel to my mother two years ago.  This year it was in November, the day before Thanksgiving Break. It took her three months and three weeks to decide if I could go to Japan. Although my initial excitement was not as great as I had thought it would be (primarily because of being shocked), I couldn't help but brag to all of my friends about it.
This will be my first time on a plane and abroad, and I can't wait!
Excited About Japanese Culture
I'm really interested in how to keep a Japanese house clean. The Japanese are known for their cleanliness. I am lucky enough to have tatami mats in my bedroom and I want to know how to take care of them.
I also really enjoy fish. I've been fishing and eating fish ever since I was a child. Seafood has always been my favorite type of food. Fresh fish is hard and expensive to get where I live, so I've always cooked frozen except when we used to bring fish home and fry it. It has been a long time since then; I am excited to get to eat fresh seafood again!
Preparing for Departure
I wanted to make sure I got my host family gifts. I got them items from the Lincoln Museum and the Alton Museum. I also decided to crochet my host family's daughters each a dog.
Packing took me two days, but I was also trying to clean up the mess I created in my room during the packing process. I am taking one basically empty suitcase for souvenirs. I know this may cause me some difficulty because I will be balancing multiple suitcases.
Anticipating the Hardest Adjustment
The hardest adjustment I feel I might have is living with a host family. Although my communications with them have made me more confident with meeting them, I can be a socially awkward person at times.
I am pretty sure I am good with children younger than me, which includes my host family's three children. My biggest worry is getting too excited about learning that I end up being a hindrance to the family.
Achievements as a Japanese Student
I really hope I am able to learn about the basic Japanese sentence structure and learn some basic vocabulary. Vocabulary has always been one of my weak points, so I'll make sure to focus on that while I'm in the program.
Missing Home
There are plenty of things I know I'll miss from home like my family and their loudness. I've never traveled alone, but I can bet I'll miss my family the most. I don't necessarily think I'll miss driving since I'm not very good and prefer walking or biking places anyway (though there aren't too many places to bike or walk to in a neighborhood in the middle of fields).
I think I will miss Walmart. Even if Wally-World isn't my favorite place, it is very convenient to have an economical store with practically everything in it. I know Japan has separate stores for food, medicines, movies, crafts, etc. I feel like knowing what store I have to go to for certain items will be weird.
Sure, I didn't feel initial excitement for finally getting to go to Japan but I'm getting to that point. Finishing out high school with this experience will help me figure out the direction I want to go in college and future professional goals. Is staying in Japan something I want to do or will I want to continue my life in the States? Maybe this won't be the answer to my question, but it will help me begin to figure it out.
Emily Pipkin, from small-town Illinois, is a Greenheart Travel First Time Traveler Scholarship recipient. Learn more about Greenheart Travel's scholarship opportunities to help you travel for a change!
Do you also have a love for Japanese culture? Learn more about our programs!