What is a TEFL Certification and Why is it Important for Preparing to Teach Abroad?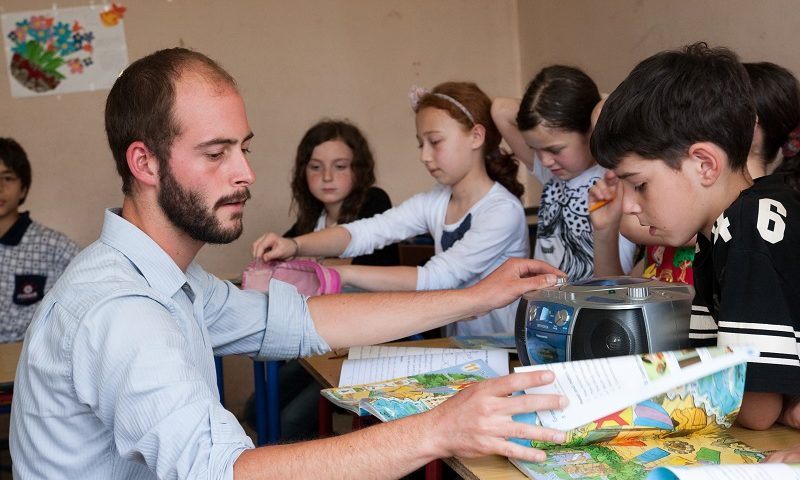 A simple question that a lot of people are afraid to ask is, "What is TEFL?". This acronym shows up over and over again when researching how to teach abroad for an extensive amount of time, and it can be a process to figure out what it is, if it's really needed, and how different ones compare to each other.
What is TEFL?
TEFL stands for Teaching English as a Foreign Language and refers to a course that you can take, either online or in-country, to learn how to teach English to those who want to learn.
What's the difference between TEFL, TESOL and CELTA?
The biggest difference is that they are simply different acronyms that refer to the same basic thing: a certification to teach English to those who want to learn.
Here's what each one stands for:
TEFL = Teaching English as a Foreign Language
TESOL = Teaching English to Speakers of Other Languages
CELTA = Certificate in English Language Teaching to Adults
One main difference between the three is that a CELTA certification is specifically designed for teaching adults, while a TESOL or TEFL curriculum will cater to teaching both kids and adults. So, unless you're only interested in teaching adults, you should look more at TEFL and TESOL courses.

Why are some courses really expensive and others are cheap?
The short answer is because you get what you pay for.
The medium answer is because different courses offer various types of curriculum. Some courses are self-directed and online-only, some are intensive and in-person only, and some are structured online with student teaching, etc. Doing extensive research to make sure you pick a course that is right for what you want is important. If you're just looking for a piece of paper that gives you the credentials to be hired, then an inexpensive online course is what you should get. If you want to gain concrete teaching skills so you'll know what to do when you start working, you should look at courses that offer student teaching with real ESL students.
The long answer is here.
What is accreditation and is it important?
Accreditation refers to the rigorous process that a TEFL school or course goes through to ensure that it is offering quality instruction to its students and it is very important!
During accreditation process, an independent third party looks at the curriculum and examines it according to a rubric. On top of verifying the validity of the materials, content, and instructors leading the course, the international standards for accreditation dictate that a TEFL course must have:
At least 100 hours of academics*
6-20 hours of live practice teaching (called a practicum)
A practicum that targets ESL students, not class peers
*Many potential employers require at least 120 hours of academics and at least 10 hours of practicum. All of Greenheart Travel's TEFL programs meet international accreditation standards and are taught by university professors with Master's Degrees and/or PhD's.
There is no one single organization that is universally regarded as the official accrediting body for TEFL or TESOL certifications. However, reputable accrediting bodies, language institutes, ministries of education and recognized bodies within the field require that accredited TEFL certifications meet certain standards.
Do I need a TEFL to teach abroad?
Yes and no, depending on what you want to get out of your teaching abroad experience. There are plenty of schools that will hire you without one just because you're a native English speaker, but keep in mind that in most instances you are going to be hired as a full-time English instructor, and the sole responsibility for your classes and the lesson planning. Teaching is not an easy job and going into it without any training is doing a disservice to your students because they will have an unprepared and stressed out teacher instead of an organized, enthusiastic and useful teacher who can actually help them improve their English skills.
Do you have any other questions about TEFL? Comment below!